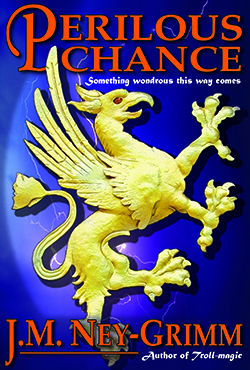 If only Mama were well. If only Papa were . . . not like this.
Clary needs a miracle, but wonders rarely step forth to solve life's problems.
While her mama lies wearily abed and her papa spends the day . . . elsewhere, Clary struggles to look after her younger sister and their baby brother. And longs for more than making do. If only.
Then, one spring morning, Clary and Elspeth visit the old bramble-grown quarry to pick wild cabbage leaves. Hidden within the rock's cleft, Clary's miracle awaits. But this miracle sports razor-sharp talons, world-shaking power, ravenous hunger, and a troll-witch to guard its sleep. When it cracks the egg, will Clary survive?
Something wondrous this way comes!
Perilous Chance is available in electronic bookstores.
Amazon I B&N I Diesel I iTunes I Kobo I Smashwords