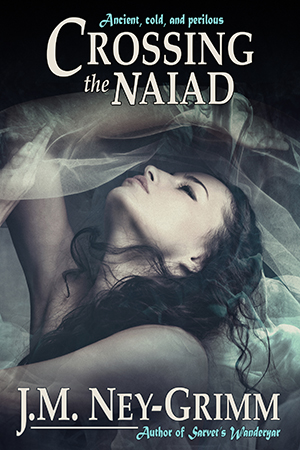 Its truth forgotten in the mists of time, the old bridge harbors a lethal secret. Something dark and primal haunts the stones and the wild river below.
Kimmer knows the stories, but she doesn't know why the crumbling span feels so fraught with menace.
Her way home lies across the ruin. Dare she take it? Or will horror from the lost past rise up to claim her, when she does?
Crossing the Naiad is available in electronic bookstores.
Amazon I B&N I iTunes
Kobo I Smashwords

Crossing the Naiad is also available as a trade paperback. Amazon
"Crossing the Naiad" is one of the seven stories included in the collection A Knot of Trolls.

PRAISE FOR CROSSING THE NAIAD
"A quick, refreshing piece of literature. Like a cool sip of water after a grueling endurance marathon . . . It's swift and concise, but the prose is eloquent and deft, to the point, yet gracefully articulate . . . again I am enthralled with the completeness of the picture the author is painting. The world comes to life . . ." – Goodreads review
Amazon I B&N I iTunes I Kobo I Smashwords