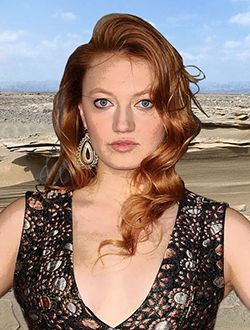 Whew! I seem to have created a really mean character. I didn't realize just how mean she was until I typed the longhand draft into a computer file. When I finished, I wondered if I should maybe keep this lady under wraps!
I will tell you that I cheated while writing her scene.
Instead of putting myself in Zelle's shoes, I put myself in the place of her victims and then had Zelle say things that would hurt me most.
Guess it worked! Because I cringed while typing.
So what have I been up to? Why the nasty character? What's going on?
For those of you who missed last week's post: I've been working my way through Lawrence Block's awesome "seminar in a book," Write for Your Life.
In the chapter "Your Most Unforgettable Characters," Block assigns two writing exercises. The first, in which one creates a character, I shared last week. Check it out here, if you wish.
The second exercise goes as follows: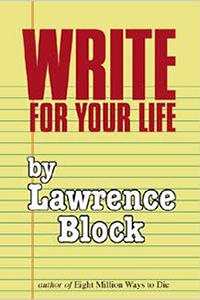 • Take a walk or do something similar that refreshes you and clears your mind.
• Then come home and sit as though you were going to meditate—comfortably. (I think comfortably is the key here.)
• For 10 or 15 minutes, envision your character going through an ordinary day. What do they eat, wear, do?
• Then grab pen and paper (or your computer keyboard) and write about the character for 15 minutes.
This writing can take any form that appeals to you. It might be a story, a letter from the character, a letter to the character, a poem, a scene fragment, whatever.

Don't worry about style. Turn off the critical voice who likes to squelch you when you're writing.
I felt drawn to writing a scene. I considered writing the arrival of the foreign caravan, but didn't quite feel the pull.
I contemplated writing of an interaction between Zelle and the crone mage, in which Zelle was being her covertly annoying self and also struggling against her growing affection for the old woman.
That possibility did draw me. It still does, actually. But it felt more demanding than I was ready for. If I were to write the novel in which Zelle would appear, then I'd write this scene. For a writing exercise, I wanted something more straight forward.
I decided to write a scene in which Zelle ensures that someone is annoyed and discommoded.
To prepare, I made a list of things that I would find annoying. Here it is:
item lost
item misplaced
item damaged
reporting someone's gossip to another
food mis-flavored
tripping hazard
bed short sheeted
locked out
sent on false errand or to carry a false message
instructions wrong
supplies low or gone
sink dirty
dishes dirty
picture crooked
sandal strap broken
talking behind someone's back
The list inspired me, and I said to myself: "I think I will show her dirtying the washbasin of the crone mage, and then steering a novice to where she'll overhear people discussing her unfavorably."
Once I started writing, it got darker than that. Zelle is mean! Take a look at the scene as it evolved.
To Bruise the Soul
Zelle untwisted a kink in the topmost of the gold chains holding her vest closed and shook the cuffs of her bloused pants to a more graceful position on her ankles. She checked that her tail of red hair, falling from her crown to drift forward of her left shoulder, lay untangled.
Then, tray in hand, she breezed into the sleeping chamber allotted to the two junior-most of the crone mage's handmaidens.
The youngest of the pair, Gasha, just fifteen, sprawled on the salt-silk banquette where she took her rest. Her vest and pants were rumpled. She lay scowling down at her toes.
"You'd think the crone mage might let me at least apply some healing salts to my own face. It's not fair that any girl in the community, if her mother be provident, can have clear skin. While I go around with a face like a pox victim."
Gasha was indeed much troubled with adolescent acne. Which would serve Zelle's current purpose well. Adolescent vanity was exactly what she intended to trigger.
The dark-haired girl to whom Gasha spoke turned away from the chest into which she'd been stowing folded shifts of bright pattern. "You know you aren't skilled enough yet to practice healing magery on anyone, let alone on yourself, which is far more demanding than casting on someone else."
Miyla was two years older than Gasha and known for her serene demeanor. Zelle doubted the girl was so serene beneath that surface appearance however.
Gasha rolled onto her side to meet Miyla's gaze, her jaw abruptly pugnacious. "Don't you wish you could use magery on yourself?" Gasha demanded. "If your cheekbones were higher and your chin squarer, you could be the most beautiful girl in the domicile! In the community!"
This was true. Miyla's eyes were an amazing ice-blue with a surprising intensity beneath dramatic brows like dashes of ink. Her nose was short and straight, her lips beautifully formed. But the excessive flatness of her cheeks and her receding chin removed all possibility of loveliness. Zelle suspected Miyla would have handled ordinary plainness much better than the potential for extraordinary beauty scuttled by a few problematic features.
Miyla's mouth thinned. "Shut up!" she snapped.
Her lips parted to recriminate further, but then she noticed Zelle's arrival, and her angry eyes went flat. She curtsied, murmuring, "Salt mother."
Gasha's sulks disappeared, too, and she lurched off the banquette to her feet to echo Miyla's knee dip. "Salt mother!" she gasped.
Zelle ignored the girls' discomfiture, handing a crystal vial from her tray to Gasha. "Here you go. The crone mage has approved your request."
The vial contained the very mage-infused salts the girl had been complaining of. Her request had been approved with no resistance once Zelle conveyed it. But Zelle had delayed such conveyance for six moons. She'd needed Gasha feeling discontented and rebellious.
"Oh!" exclaimed Gasha. "Thank you! I thought—I thought—"
Zelle smiled. "You thought the crone mage desired your humiliation."
"Oh, no!" protested Gasha. "I was humiliated. I am humiliated—"
"Don't be," said Zelle, and then added, her tone light, "Such a shame that your skin is not clear like Seliya's. But no matter. These salts will take care of it, and when they are gone, you shall have more."
Gasha's delight fell from her expression. She looked confused, trying to reconcile her pleasure in receiving her desire with the pain of the gratuitous reminder that her acne was severe, while the newest of the crone mage's handmaidens—Seliya—possessed naturally flawless skin.
Zelle concealed her inner amusement and turned away from Gasha, focusing instead on Miyla, who stood nervously twisting her fingers together.
"I accidentally overheard you talking with the herbalist yesterday, and I think the wish you expressed to her is reasonable." It hadn't been a wish. Zelle was well aware it had been an expression of frustration.
But hearing the girl's frustration had inspired this entire scheme in Zelle's imagination. Now that she was putting her plans in play, it was working beautifully, judging by the tension in the room.
She took up the stack of face veils from her tray, handing them to Miyla. "I think that you are quite right that if you assume the zavoj of an ascetic, you'll gain a more favorable response from the people around you. If all they can see are your eyes . . ." Zelle trailed off, smiling kindly.
Miyla's expression congealed. She looked a though she'd been punched in the stomach, but she accepted the face veils.
"I shouldn't be surprised if strangers imagined you to be as beautiful as Seliya, and even your friends will forget in time that you aren't."
Miyla curtsied. "Salt mother," she whispered, not meaning the respect the courtesy conveyed, but not withholding it either.
"Salt mother," echoed Gasha.
Zelle breezed out as she had breezed in.
The next step was to fetch Seliya. She'd have the girl wait in the corridor outside Gasha's and Miyla's chamber, ready to accompany Zelle on an errand to a ague-stricken household on the edge of the community.
Seliya was wonderfully uncertain of herself, trying to fit in, trying to make friends. She should get an earful, listening to Gasha's and Miyla's verbal storms in the aftermath of Zelle's provocation.
Zelle nodded.
While Seliya listened and grew even more lonely and unhappy, Zelle would have just enough time to weaken the buckle strap on the crone mother's favorite sandals—it would break on her next sojourn outside the domicile. She could also pour dirtied water into the crone's washbasin. The chamber maid should have just finished cleaning the crone's water closet.
Zelle repressed a sigh of satisfaction. People were so simple-minded. They always assumed others meant well. Zelle never did. It was delicious.
*     *     *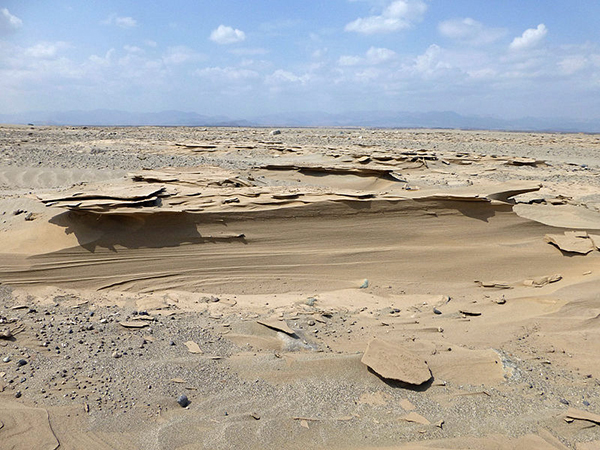 For the first character assignment (that produced Zelle), see:
Lawrence Block and Unforgettable Characters—Take 1
For more flash fiction, see:
Ribbon of Earth's Tears
Mother's Gift