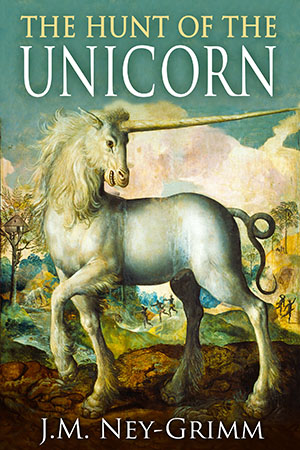 He would be king one day, and called as king to be wise for his people. But wisdom—and kindness—no longer come to him.
Brychan, princess in a corner of a Wales that never was, requires a unicorn's horn to mend what is broken within him.
The ancient fables speak of unicorn miracles, but if she finds the magical beast of fable, will the powers of his horn prove to be living truth? Or lying legend?
The Hunt of the Unicorn is available as an ebook in the anthology Here Be Unicorns.
Amazon I B&N I BundleRabbit I iTunes I Kobo
From fable to legend, these wondrous beasts enchant us. Healers or harmers, no one truly knows the heart and horn of the unicorn—dare you seek the answers?

A collection of tales featuring unicorns and magical horses.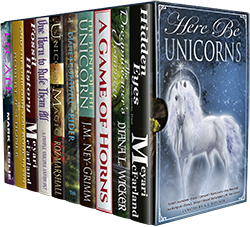 "Hidden Eyes" by Meyari McFarland
The Dreamweaver's Journey
by Diana L. Wicker
A Game of Horns
anthology edited by Lisa Mangum
"The Hunt of the Unicorn"
by J.M. Ney-Grimm
Rider by Diane J Cornwell
"Unicorn Magic" by Roz Marshall
One Horn to Rule Them All
anthology edited by Lisa Mangum
"Fossil History" by Meyari McFarland
"And the Unicorn You Rode In On" by Robert Jeschonek
"Escape" by Mark Leslie
Amazon I B&N I BundleRabbit I iTunes I Kobo