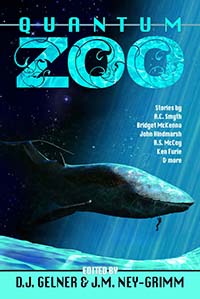 For those of you who just couldn't wait to read Serpent's Foe, there's Quantum Zoo. My story is the very last one in the anthology. Plus you get 11 other sci-fi and fantasy stories by some superb indie storytellers. It's a great deal!
But for those readers who want their Ney-Grimm stories straight up and undiluted (wink), Serpent's Foe will be releasing solo in the late summer.
I've been writing a lot over the last few weeks, but I've also been getting several finished stories ready for their upcoming release. Serpent's Foe is among them, and I'd like to show you the cover. I'm super pleased with it.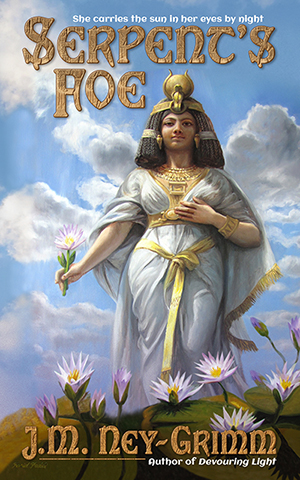 Here's a little bit about the story.
A lioness of ancient Egypt lies caged in a dim underground menagerie. She possesses unique powers and freedoms. Yet – inexplicably – these gifts elude her in her captivity.
Tormented by confusion and her own fury, she longs to regain her memory of who she is and all that rightfully belongs to her.
The mysterious enemy who holds her prisoner – a god of chaos and destruction – has seized a moment in history to throw down Egypt's traditional protectors and cast her people into war.
The lioness must confront both the serpentine god of chaos and the wrongs of her own heart. Within that crucible of revelation lie the keys to her escape.
If she fails the test, the Egyptian people relying on her protection must submit to the rule of cruel foreign invaders, while she herself suffers eternal anguish.
Coming soon!