I'm enjoying this moment. Just for now, every single one of my published stories is available both as an ebook and as a trade paperback.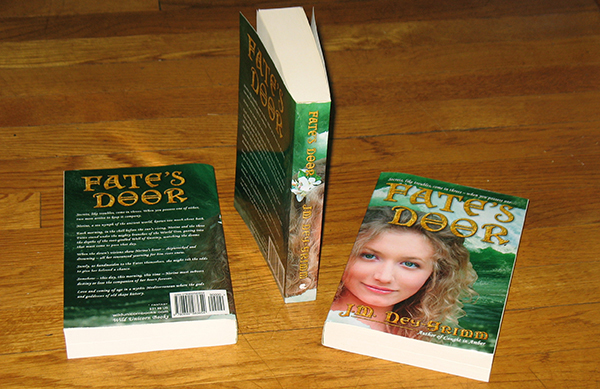 For the last 6 months, every title except one could be obtained in either format. But now Fate's Door has joined the pack.
I keep aiming to close the gap of time that typically opens between the release of an ebook and its release in paperback. I've made some progress. Troll-magic was published as an ebook in December 2011, but its paperback edition didn't arrive until December 2012.
Four of my latest books – Caught in Amber, Winter Glory, Hunting Wild, and Serpent's Foe – were actually released with the paperback edition preceding the ebook edition by 3 days! I'd intended Fate's Door to enjoy a similar dual release, but it was not to be. You'll know why, if you've read the saga of its cover. 😀
Over the last 4 years, it seems I've always had one or two books that were not available as paperbacks, so it feels great to see all of them in that format today.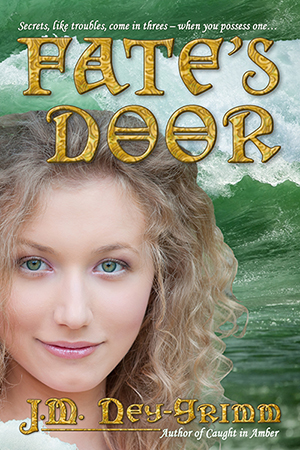 Secrets, like troubles, come in threes. When you possess one of either, two more arrive to keep it company. Nerine, a sea nymph of the ancient world, knows too much about both. Love and coming of age in a mythic Mediterranean where the gods and goddesses of old shape history.
Fate's Door as a trade paperback: Amazon I B&N I Book Depository
Fishpond I Mysterious Galaxy Books
Fate's Door as an ebook: Amazon