In November, I decided it was time to update the links on my site that point to my books' Amazon pages.
When I first started my blog, in February 2012, I included links to Amazon.com and Amazon UK, figuring that since I write in English, the residents of the UK were in my potential audience.
Then I had my first sale in Germany. Another in Spain. One in Italy.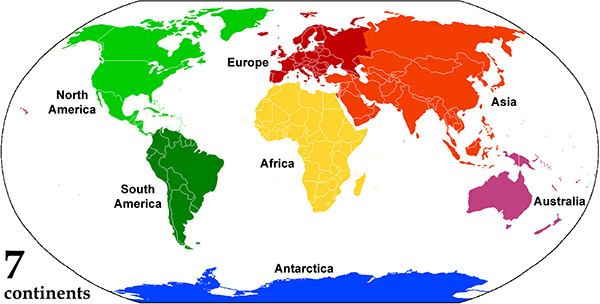 It became obvious that there are English speakers, or readers, all over the globe. So whenever a new country showed up in my sales, I'd add that Amazon to the links.
That method brought the number of Amazon links up to 10 out of the 13 Amazon stores this year. Since most of my books are also available at B&N, Smashwords, Apple, and Kobo, the list of links after each title was 14 stores long. Too long, especially for my readers who shop at one of the stores in the middle of the alphabet.
So I found a source for a global Amazon link. All thirteen Amazon stores are accessed from one link that directs the browsing reader to the Amazon store serving his or her country.
I asked my international visitors to test these new global links and let me know if the links worked. My visitors tested. Thank you! The links worked. Yay!
I celebrated my link success for all of a day, before it occurred to me that B&N also has separate websites in different countries, and Kobo as well. The links on my site led only to the US B&N website and the US Kobo website. That was a serious problem.
I tackled B&N first, with absolutely no luck. If there is a way to make my B&N links global, I can't find it.

I moved on to Kobo, and what I found impressed the heck out of me. Not only is there a way to make Kobo links global, but that way is native to the Kobo's own set-up. For the Amazon links, I have to rely on an outside provider. If that provider ever goes out of business, I'll have redo all my links. But the Kobo links are likely to be good for as long as there is a Kobo.
Kobo has a user guide, which I'll link to here.
And on page 36 of that user guide are instructions for creating global links. Page 36 says:
A big part of promoting your Kobo ebooks is making sure your readers can easily find them. If you give readers a direct link to your ebooks' item pages, readers can easily access your Kobo ebooks from your website or blog. The creation of links to product pages is fairly simple. To direct readers to a particular ebook on Kobo, you drop your ebook's ISBN into the following formula:

http://www.kobobooks.com/search/search.html?q=[eISBN-13]
I visited the Kobo web page for each of my books to get the eISBN-13 number assigned by Kobo and pasted it into the given formula. Easy peasy! Did I say I was impressed by Kobo?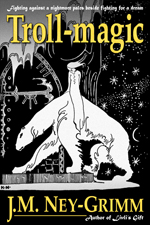 Thus my link for Troll-magic became http://www.kobobooks.com/search/search.html?q=1230000222926.
My link for Sarvet's Wanderyar became http://www.kobobooks.com/search/search.html?q=1230000118098. And so on.
Of course, I tidied up the links so that they look neater: Troll-magic and Sarvet's Wanderyar. Or Kobo and Kobo.
So, readers who favor Kobo, my site is ready for you! 😀