My short story "Resonant Bronze" is one of the 13 titles included in the Remembering Warriors bundle. I've had readers tell me in conversation that they enjoyed the tale, but shorts don't tend to collect written reviews as much as do longer works.
However, one reader on Goodreads shared his opinion after winning a copy in a Goodreads giveaway.
"…I enjoyed it very much. The characters and plot were well developed given the [length] . . . I would recommend [Resonant Bronze] to anybody who enjoys a good medieval-era tale with a little magic and mythology thrown in." —Tyler Knight
Thank you, Tyler! I'm glad it pleased you! 😀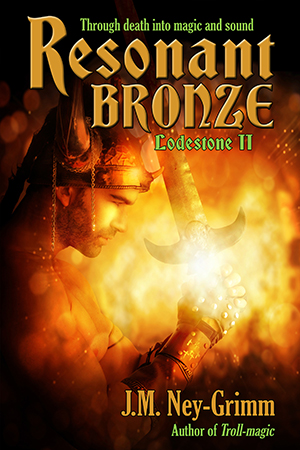 Here's the official blurb for Resonant Bronze:
The warriors of Torbellai brought back a prize in the night, and young Paitra wants to see it. Even hidden away in the armory, the artifact changed the whole mood of their mountain citadel from dread foreboding to hope. And Paitra's people need hope to turn the tide in their long war against the troll horde.
Might this small triumph presage a mightier victory?
But the warlord hid the fighters' plunder for good reason. Forged by trolls and radiating magic, it presents grave risk to the soul and spirit of any who approach it.
Sneaking past the weapon smiths into the armory with his brother, Paitra still believes his home a safe place for boy's mischief. But bronze hammered by trolls is anything but safe. Opportunity cloaked within its lethal enchantment awaits the right unlocking key. Could Paitra wield that key? And will he survive his curiosity?
Through death into magic and sound, Paitra confronts . . . resonant bronze.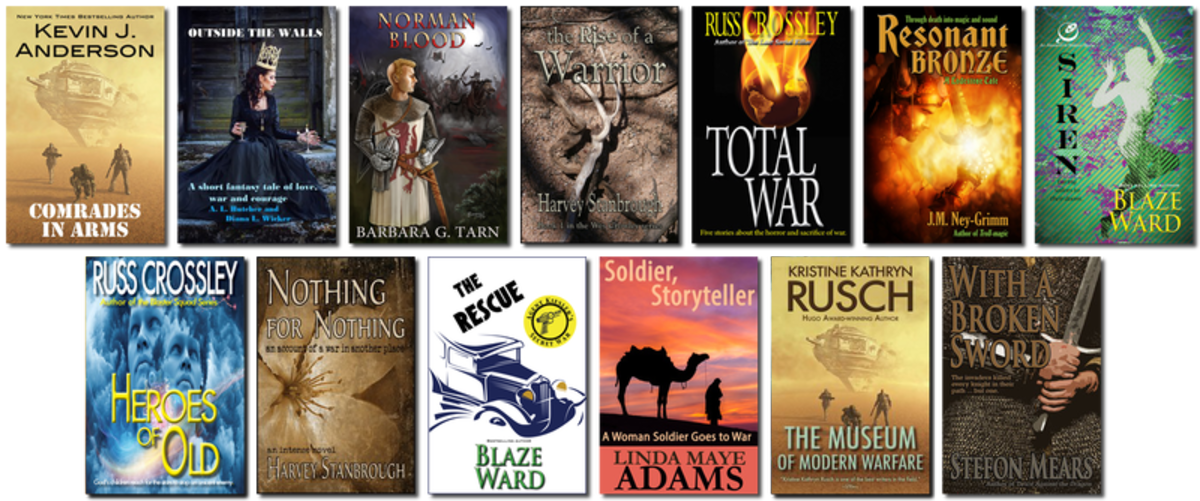 And here's a list of the all the titles in the Remembering Warriors bundle:
Comrades in Arms by Kevin J. Anderson
Outside the Walls by A. L. Butcher and Diana L. Wicker
Norman Blood by Barbara G.Tarn
The Rise of a Warrior by Harvey Stanbrough
Total War by Russ Crossley
"Resonant Bronze" by J.M. Ney-Grimm
Siren by Blaze Ward
"The Museum of Modern Warfare" by Kristine Kathryn Rusch
Nothing for Nothing by Harvey Stanbrough
"The Rescue" by Blaze Ward
Soldier, Storyteller by Linda Maye Adams
"Heroes of Old" by Russ Crossley
With a Broken Sword by Stefon Mears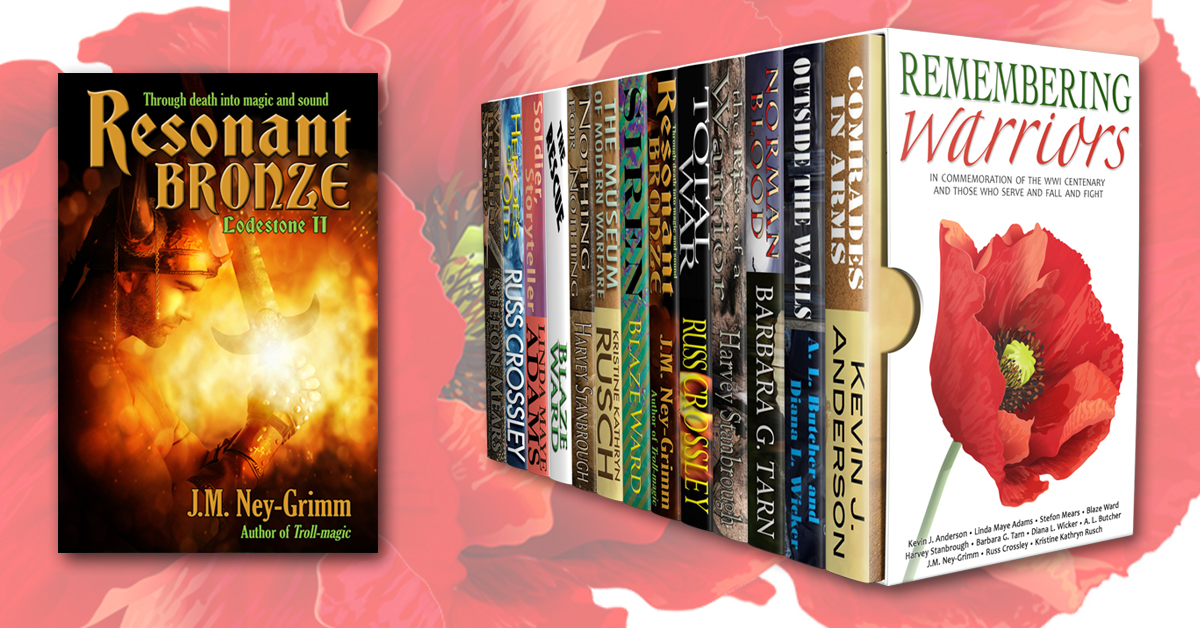 The Remembering Warriors bundle (with 13 titles, including Resonant Bronze) is available at Amazon, Barnes & Noble, Kobo, iTunes, or direct from the BundleRabbit site.
For more about the stories in the Remembering Warriors bundle, see:
Remembering Warriors: Siren
Remembering Warriors: The Museum of Modern Warfare
Remembering Warriors: With a Broken Sword