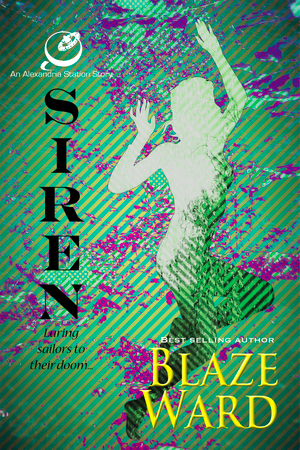 Vo Arlo survived the destruction of Alexandria Station and RAN Auberon.

In between assignments, at a small college on a back-water planet, he stumbles into a mystery when the prettiest girl on campus suddenly starts throwing herself at him.

Vo, the former gutter punk from the streets.

What will it cost him to understand why he attracts such attention?
I just read Siren by Blaze Ward and enjoyed it thoroughly. In fact, I enjoyed it so much that I didn't want it to end!
Set within the milieu of academe, the novella is the brilliantly written story of an encounter between a space marine from the slums and a beautiful co-ed from the wealthy upper crust.
The characters are compelling. The narrative is compelling. I felt like I was Vo Arlo as events unfolded and he assessed and responded out of his unique blend of effective marine, man of honor, and escapee from the ghetto.
I'll be reading more by Blaze Ward. I only hope he has more stories about Vo, because he's a character I'm eager to spend more time with.

Siren is one of 13 stories in the Remembering Warriors bundle. (Another of those stories is my own "Resonant Bronze.") Here's a little more about the bundle:
One hundred years ago, in 1918, the Great War ended after four terrible years. Never had the world seen such a conflict. All touched by its scythe hoped we would never be thusly reaped again. Their hopes were but desperate dreams. Since that first armistice, there have been many more battles, and thousands have given their lives or their health to preserve freedom and escape from tyranny.

One hundred years after the first armistice we still remember and honour those brave souls. But still the soldiers fall, for the War to End all Wars did not.

10% of the royalties from the Remembering Warriors bundle will go to the Royal British Legion plus another 10% to Help for Heroes, two charities that support wounded and ex-service personnel and their families, in commemoration of the World War I centenary.

Comrades in Arms by Kevin J. Anderson
Outside the Walls by A. L. Butcher and Diana L. Wicker
Norman Blood by Barbara G.Tarn
The Rise of a Warrior by Harvey Stanbrough
Total War by Russ Crossley
"Resonant Bronze" by J.M. Ney-Grimm
Siren by Blaze Ward
"The Museum of Modern Warfare" by Kristine Kathryn Rusch
Nothing for Nothing by Harvey Stanbrough
"The Rescue" by Blaze Ward
Soldier, Storyteller by Linda Maye Adams
"Heroes of Old" by Russ Crossley
With a Broken Sword by Stefon Mears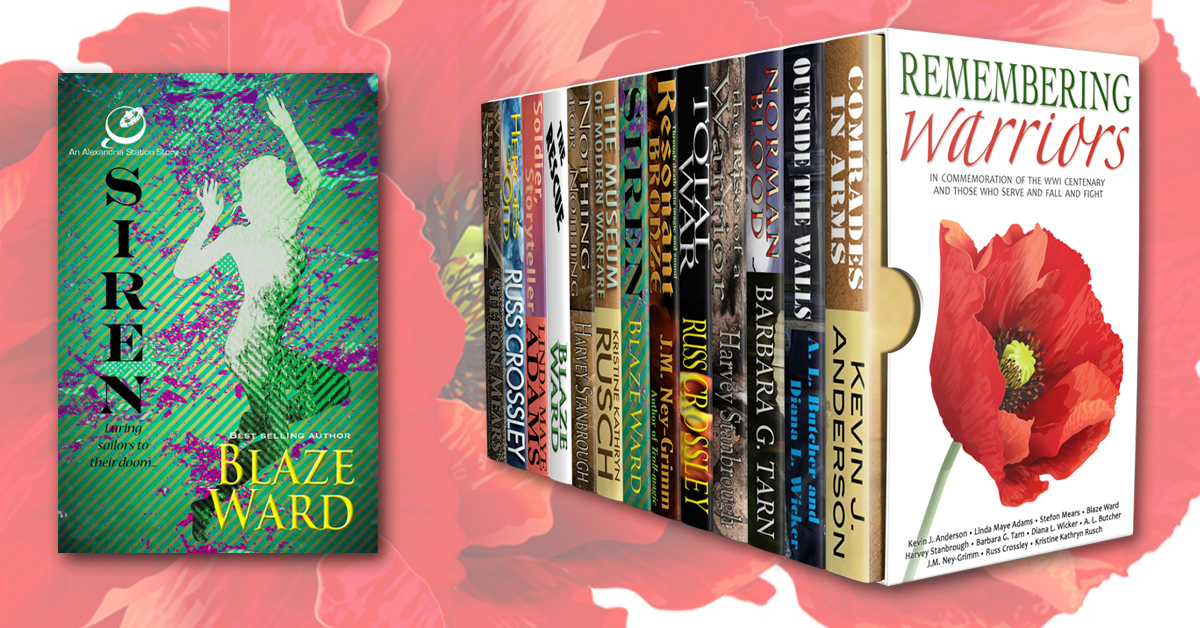 The Remembering Warriors bundle (with 13 titles, including Siren by Blaze Ward and my own Resonant Bronze) is available at Amazon, Barnes & Noble, Kobo, iTunes, or direct from the BundleRabbit site.
For more about the stories in the Remembering Warriors bundle, see:
The Museum of Modern Warfare
With a Broken Sword
Resonant Bronze
For more about other bundles, see:
Here Be Dragons
Spring Surprise
Immortals
Winter Warmer bundle
Mythic Tales
More than Human