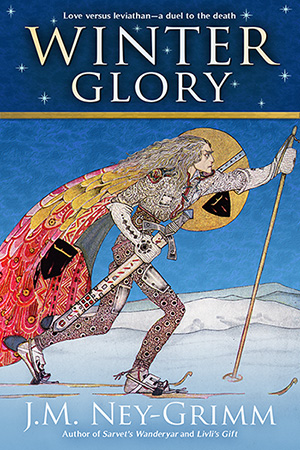 I've been writing mini reviews of my favorite stories in the Winter Warmer bundle to give you a taste of what the bundle contains.
This will be my last blog post about the bundle, but I want to remind you that my own novella, Winter Glory, is one of the 13 stories collected in it.
(There's a mix of lengths: 6 shorts, 2 novellas, and 5 novels: ).
Obviously I cannot review my own work, but Winter Glory happens to have accumulated a bunch of reviews on Amazon. So I'm going to share a few excerpts with you.

The story moves along quickly. The descriptive language is nothing short of gorgeous without being repetitive or taking away from the plot. The characters are interesting, well-written… I love that the protagonists are older—I think the unconventional (read: not young and gorgeous and physically flawless) characters are relatable, and they stuck with me long after I had finished reading. —Mary Anne

The writing is lucid, elegant, smooth. Ney-Grimm creates a fantasy world of Norse legends, but with real people… the settings are gorgeous, sketched with quick perfect strokes. The culture she writes is realized in great detail in few words. I felt as if I had dropped in. —Alicia Butcher Ehrhardt

A little atmospheric gem of a novella…puts you into the lead character's shoes beautifully, and that's a treat because the protagonist, and his society, is so alien. It's interesting, beautifully written, and worth re-reading. —Rich S.

An excellent fantasy—well written and absorbing, with a lot of depth in both background and characters. It would be worth reading just for the fascinating details of life and different cultures in this cold landscape, but the characters are people you can care about. —Paul T.

I have been drawn to this writer's work by her vivid use of language. This story is no exception in how it showcases her skills on that front, but what really makes it magical is that this is a story with a strong heart. In the starkly beautiful Northlands—a place that Ney-Grimm conveys so clearly it's like watching a movie on the inside of your skull—two people who once knew and loved each other meet up again. This is their story… —Laura M.
Thank you so much to those of you who have taken the time and made the effort to review my stories. I love hearing what my readers think, and when your words are words of praise, I feel great!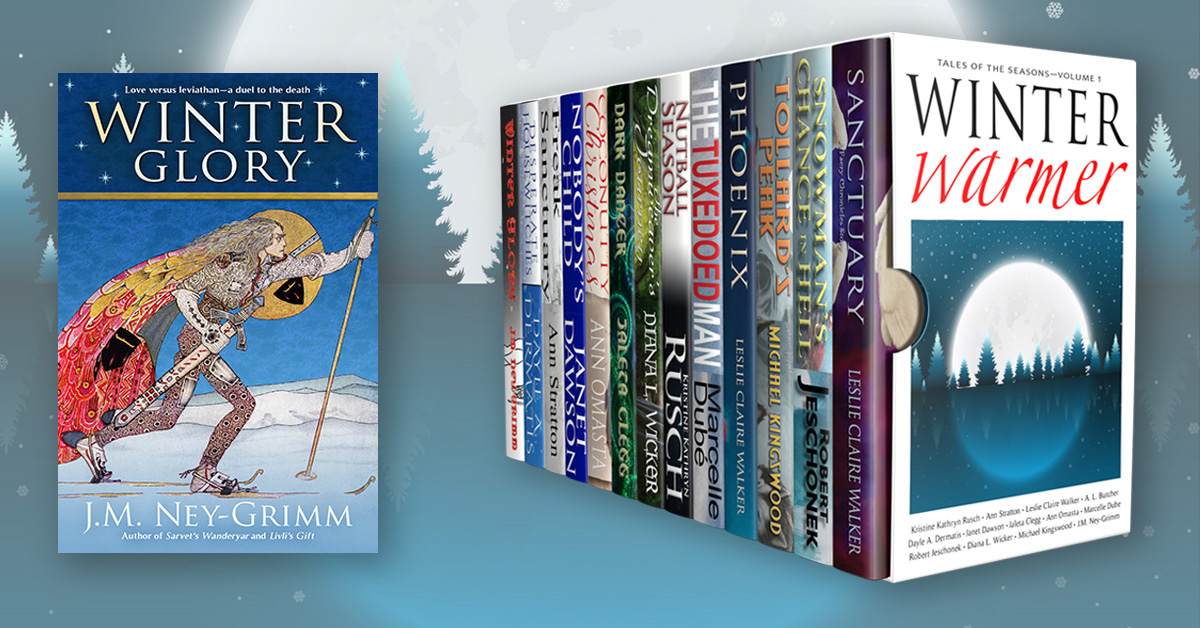 Here's the blurb for Winter Glory:
In the cold, forested North-lands—redolent with the aroma of pine, shrouded in snow, and prowled by ice tigers and trolls—Ivvar seeks only to meet his newborn great granddaughter.

Someone else has the same plan.

Traversing the wilderness toward the infant's home camp, Ivvar must face the woman he once cherished and an ancient scourge of the chilly woodlands in a complicated dance of love and death.

Ivvar's second chance at happiness—and his life—hang in the balance.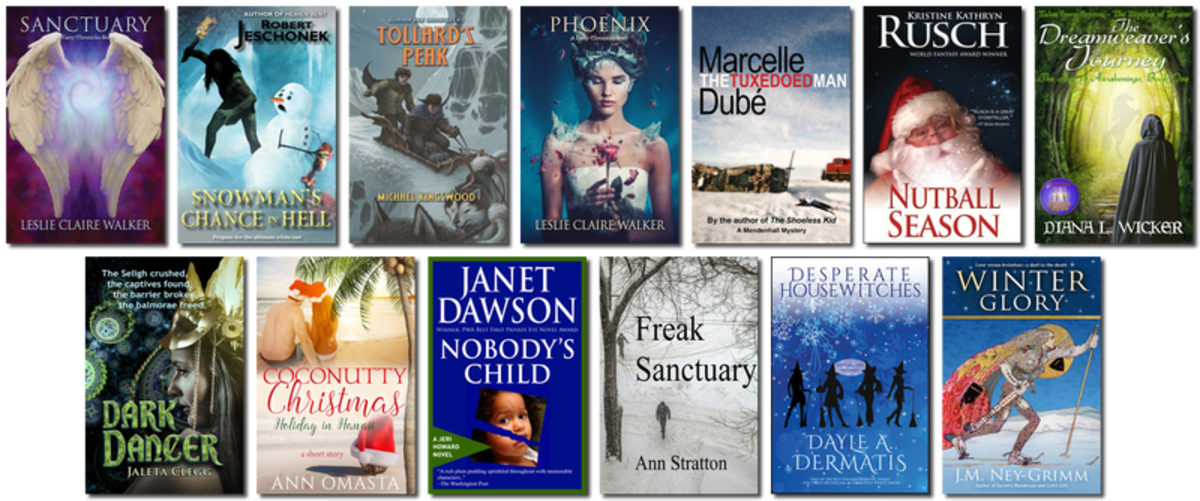 Bundles remain available for a short time only, usually about 6 weeks, sometimes a bit longer.
The Winter Warmer bundle is now gone, but the stories that were in it remain available separately. A few are so good that each was worth the price of the bundle all on its own.
I urge you to check out the individual titles with an eye to purchasing the ones that particularly appeal to you.
Winter Glory is available on Amazon, Barnes & Noble, Kobo, iTunes and Smashwords.
For more about the stories and novels from the Winter Warmer bundle, see:
Winter Warmer: Phoenix
Winter Warmer: Nutball Season
Winter Warmer: Nobody's Child
Winter Warmer: Desperate Housewitches