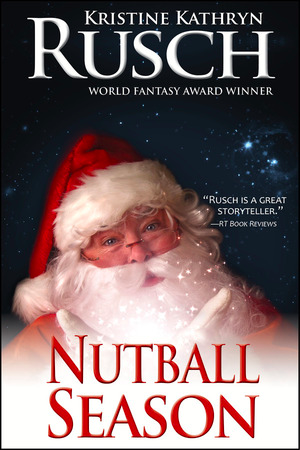 I love Christmas stories, from the original about the babe in a manger through Charles Dickens' A Christmas Carol to Connie Willis' Miracle and Other Christmas Stories and more by other contemporary authors.
As I was reading through the Winter Warmer bundle (in which my novella Winter Glory appears), I encountered a new Christmas story to love: "Nutball Season" by Kristine Kathryn Rusch.
I'll share the official blurb and then talk about a few of the elements that charmed me. Here's the blurb:
According to Officer Nick Mantino, Nutball Season runs from Halloween to Christmas. This Christmas season, he sees more than his usual number of nutballs.

First, there's the geezer who thinks he's been cast in Miracle on 34th Street. Then there's Mrs. Billings, who has told everyone she'll shoot Santa if he lands on her roof.

Mrs. Billings has scared the local children, and Nick Mantino must investigate. What he finds in Prudence Billings' house scares him too—and makes him wonder if he hasn't just joined the lists of candidates for Nutball of the Year.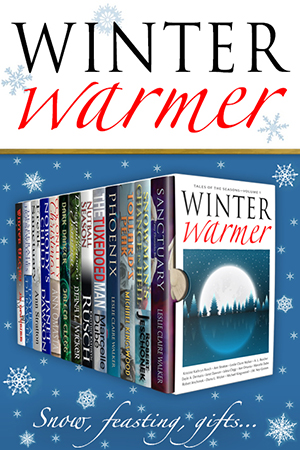 So why do I love this story?
The biggest reason is Officer Nick Mantino, who's lonely and longing for family, but making the best of it, doing his job and dealing with the crazies brought out by the holiday season. He's an experienced cop, a realist, and doesn't suffer fools gladly. Yet he finds his pragmatism conflicting with his basic decency and niceness, causing him to treat a Santa impersonator with kindness.
I loved Nick and found myself believing in him, rooting for him, and liking him. He's very human and very much the heart of the story. But the plot of "Nutball Season" is clever and fun, and the happy ending is completely in the spirit of the season, encompassing healing and new beginnings.
I won't say more, because I don't want to give away all the good stuff. Get it, read it, and enjoy it!
"Nutball Season" is available solo, but I urge you to pick up your copy via the Winter Warmer bundle, because then you'll obtain several other stories with it that are equally good.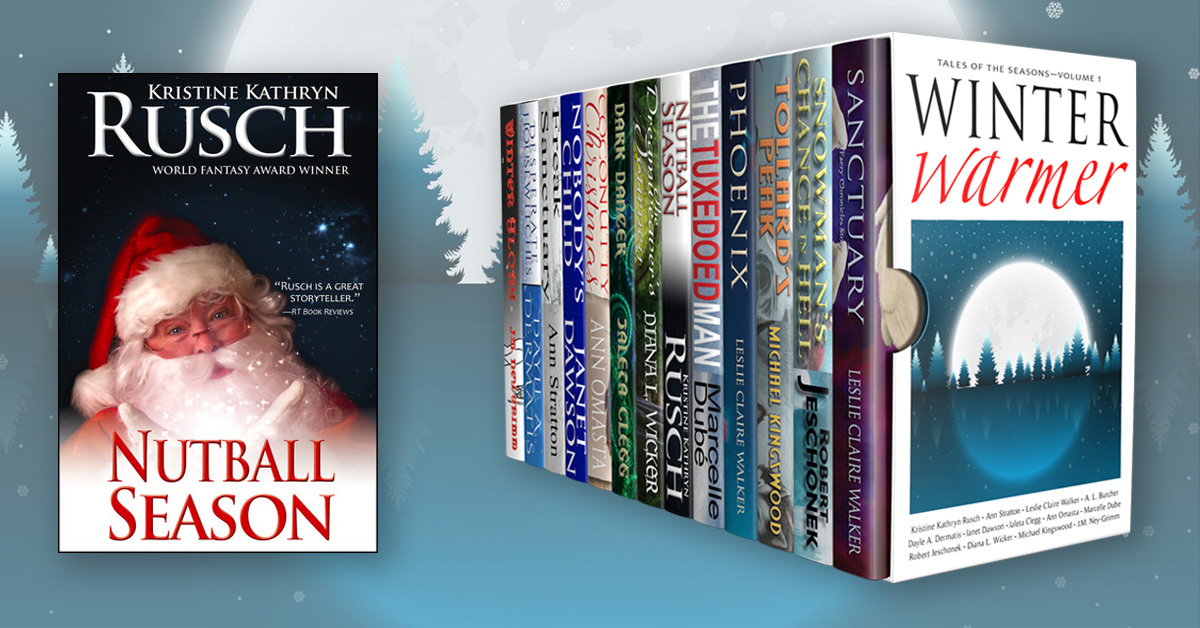 Bundles remain available for a short time only, usually about 6 weeks, sometimes a bit longer.
The Winter Warmer bundle is now gone, but the stories that were in it remain available separately. A few are so good that each was worth the price of the bundle all on its own.
I urge you to check out the individual titles with an eye to purchasing the ones that particularly appeal to you.
"Nutball Season" by Kristine Kathryn Rusch is available on Amazon, Barnes & Noble, Kobo, and iTunes.
For more about the stories and novels from the Winter Warmer bundle, see:
Winter Warmer: Phoenix
Winter Warmer: Nobody's Child
Winter Warmer: Desperate Housewitches
Winter Warmer: Winter Glory