Kimberly reigns as the witchy Martha Stewart of her neighborhood coven…until Philippa moves in across the street, with her snooty English pagan heritage and her magical one-upmanship. When the annual Winter Solstice ritual goes horribly wrong, can Kim and Philippa put their differences aside and avert disaster?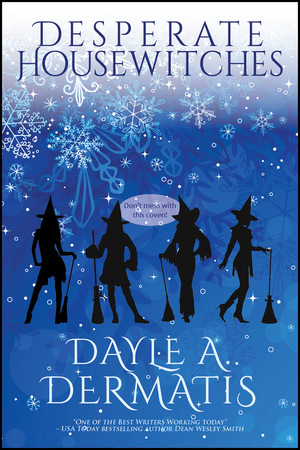 In preparation for writing this blog post, I re-read "Desperate Housewitches" by Dayle A. Dermatis.
I intended to peruse only the first few paragraphs to refresh my memory, but the story is so good it beguiled me onward for "one page more" all the way until I reached the end. I found it just as delightful, charming, and fun as I did the first time through.
The real heart of the tale is change and jealousy and making new friends, but the window dressing of witch's hat fascinators, patchwork gift bags, peppermint fudge, and other housewifey projects adds a sparkle that makes the whole story sing.
Kimberly, who was always "the one with the best decorations, the best food at potlucks, the best parties, the best poison garden (for show only, of course)," feels threatened by newcomer Philippa, who uses magic to do her work, instead of doing the work to fuel her magic.
Their rivalry starts at Halloween (or Samhain, as the witches term it) and escalates as the year progresses to its close.
I loved Kimberly's verve, the inventive world building of the coven and its neighborhood, the clever intertwining of the personal with the ritual, and how the whole desperate situation worsens and comes to a head.
"Desperate Housewitches" is altogether a gem of a short story. I'll definitely be reading more by Dayle A. Dermatis.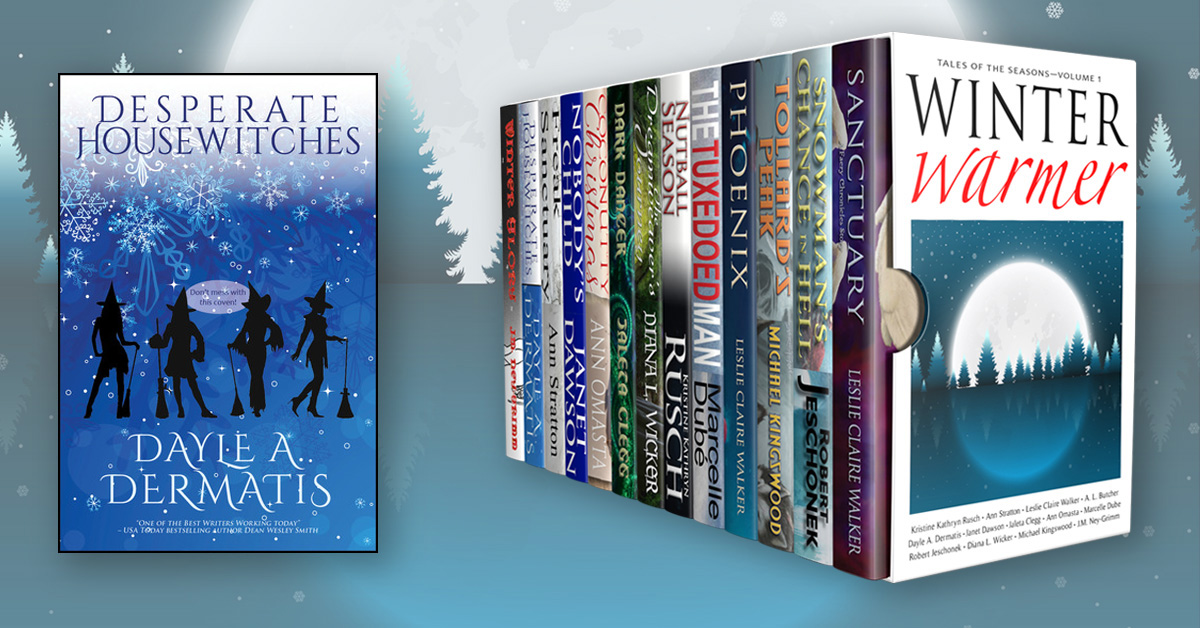 Bundles remain available for a short time only, usually about 6 weeks, sometimes a bit longer.
The Winter Warmer bundle is now gone, but the stories that were in it remain available separately. A few are so good that each was worth the price of the bundle all on its own.
I urge you to check out the individual titles with an eye to purchasing the ones that particularly appeal to you.
"Desperate Housewitches" by Dayle A. Dermatis is available on Amazon, Barnes & Noble, Kobo, and iTunes.
For more about the stories and novels from the Winter Warmer bundle, see:
Winter Warmer: Phoenix
Winter Warmer: Nutball Season
Winter Warmer: Nobody's Child
Winter Warmer: Winter Glory