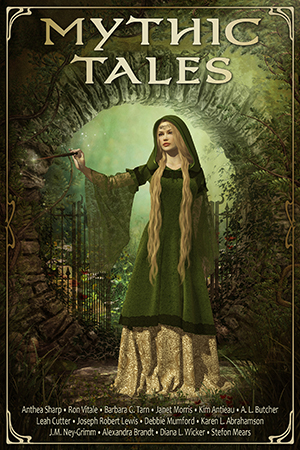 I told you all about story bundles when my own Serpent's Foe was chosen to be in a bundle called More than Human. Now I have another story appearing in a new bundle! Caught in Amber.
To refresh your memory about bundles…
A curator chooses a theme for her collection and then seeks high-quality stories that fit that theme. The idea is to give readers a chance to conveniently and inexpensively try new-to-them authors.
Because I call one of my own series "Mythic Tales," this new bundle of Mythic Tales made me wonder if the curator had been reading my mind! But many fantasy writers are inspired by the myths and legends of the past, so I shouldn't have been so surprised.
The Mythic Tales bundle includes 14 titles, and I've enjoyed every one of the four that I've read so far. I'm looking forward to the rest! Eight are novels; one is a novella; four are short story collections; and one is a gem of a short story.
My first selection to read was the first title in the bundle, the short story Beneath the Knowe by Anthea Sharp. I've read some of Anthea's work before and liked it, but this story just happens to hit the heart of my taste and I found it especially excellent.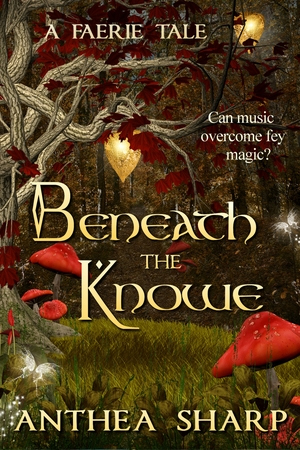 From the official ebook description, here's a little bit about Beneath the Knowe:
From USA Today bestselling author Anthea Sharp, a magical faerie tale featuring an ancient Celtic setting, music, and the ageless denizens of the Bright Court.
Can music overcome fey magic? When the chieftain's infant son is stolen away by the fey folk of the Bright Court, Maeve Donnelly journeys beneath the faerie hill to save the child. Her only weapon is a simple pennywhistle, and the music running in her bard-gifted blood…
I plan to say a few words about several of the titles in the bundle in future posts, because there are so many good choices. But I'll conclude this post with a description of the collection as a whole.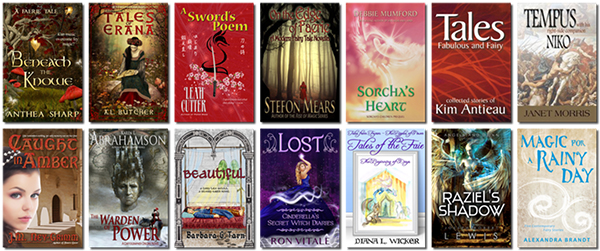 Remember those epic legends of heroes and monsters? Stories of great adventure woven with magic and myth live once more in this collection; read of ancient lore, magic swords, wicked beasts, courageous souls, desperate champions, and unholy bargains. Fairy tales and bold ventures come together in this boxed set.
Beneath the Knowe by Anthea Sharp
Tales of Erana by A. L. Butcher
A Sword's Poem by Leah Cutter
On the Edge of Faerie by Stefon Mears
Sorcha's Heart by Debbie Mumford
Tales Fabulous and Fairy by Kim Antieau
Tempus by Janet Morris
Caught in Amber by J.M. Ney-Grimm
The Warden of Power by Karen L. Abrahamson
Beautiful by Barbara G. Tarn
Lost: Cinderella's Secret Witch Diaries by Ron Vitale
Tales of the Faie: The Beginning of Days by Diana L. Wicker
Raziel's Shadow by Joseph Robert Lewis
Magic for a Rainy Day by Alexandra Brandt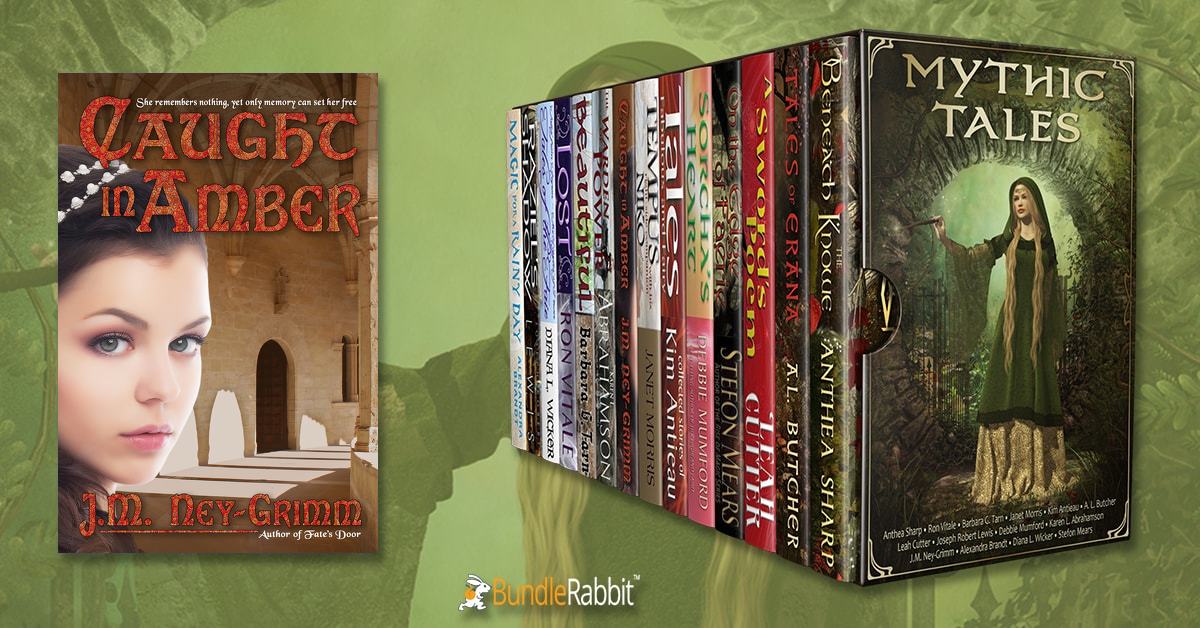 Bundles remain available for a short time only, usually about 6 weeks, sometimes a bit longer.
The Mythic Tales bundle is now gone, but the stories that were in it remain available separately. A few are so good that each was worth the price of the bundle all on its own.
I urge you to check out the individual titles with an eye to purchasing the ones that particularly appeal to you.
Beneath the Knowe is available at Amazon, Barnes & Noble, Kobo, and Smashwords.

For more reviews of the stories and novels from the Mythic Tales bundle
(plus the odd character interview), see:
Mythic Tales: Caught in Amber, Character Interview – Fae
Mythic Tales: A Sword's Poem
Mythic Tales: Tales of Erana
Mythic Tales: Tempus
Mythic Tales: Author Interview
Mythic Tales: Raziel's Shadow
Mythic Tales: Magic for a Rainy Day
For more about other bundles, see:
Here Be Dragons
Spring Surprise
Immortals
Remembering Warriors
Winter Warmer
More than Human