I first discovered Alexandra Brandt when I read her short story "The Flat Above the Wynd" in the book bundle entitled More than Human. I found "Flat" wholly engaging and charming, so I was delighted to learn that the Mythic Tales bundle included Brandt's short story collection Magic for a Rainy Day.
"The Flat Above the Wynd" appears again this collection, and I was happy to re-read it, especially because its prequel story "Sidewynd" gave me a deeper appreciation of Edinburgh's Royal Mile (the setting for both tales) and for their protagonist, Sky Patel. I'm definitely looking forward to the novel about Sky that Brandt has underway.

The other three stories in the collection are equally appealing. "Banoffee Pie and Black Pudding" was pure fun, "(Not a) Fairy Tale" brightly amusing, and "They Stole My Love Last Night Night" as hauntingly lovely as the Gaelic melody that inspirits it.
Here's the official blurb for Magic for a Rainy Day: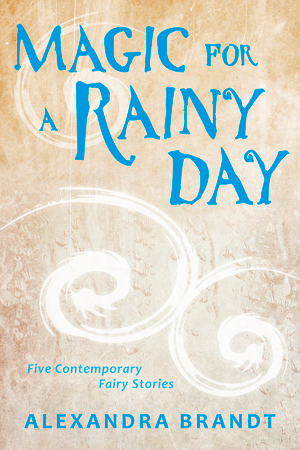 Set in Scotland, Ireland, and the Pacific Northwest, these five stories share three things: a little rain, a little fantasy, and a lot of heart.

In "Sidewynd," Sky Patel balances life between Edinburgh and its mirror in the faerie realm. Until the balance breaks. In "The Flat Above the Wynd," Sky's inherited responsibilities double when past mistakes come back to haunt her.

In "Banoffee Pie and Black Pudding," Alyssa Granville's troubles begin with a strange gift from a stranger Irish man.

In "(Not a) Fairy Tale," a bullied teenage girl learns a startling truth. But fairies don't go to high school…do they? In "They Stole My Love Last Night," Celtic music, fairies, and ghosts collide, turning a bitter story sweet.

In these pages, a rainy day might bring excitement with a whiff of danger. Or the kind of magic that brightens your week.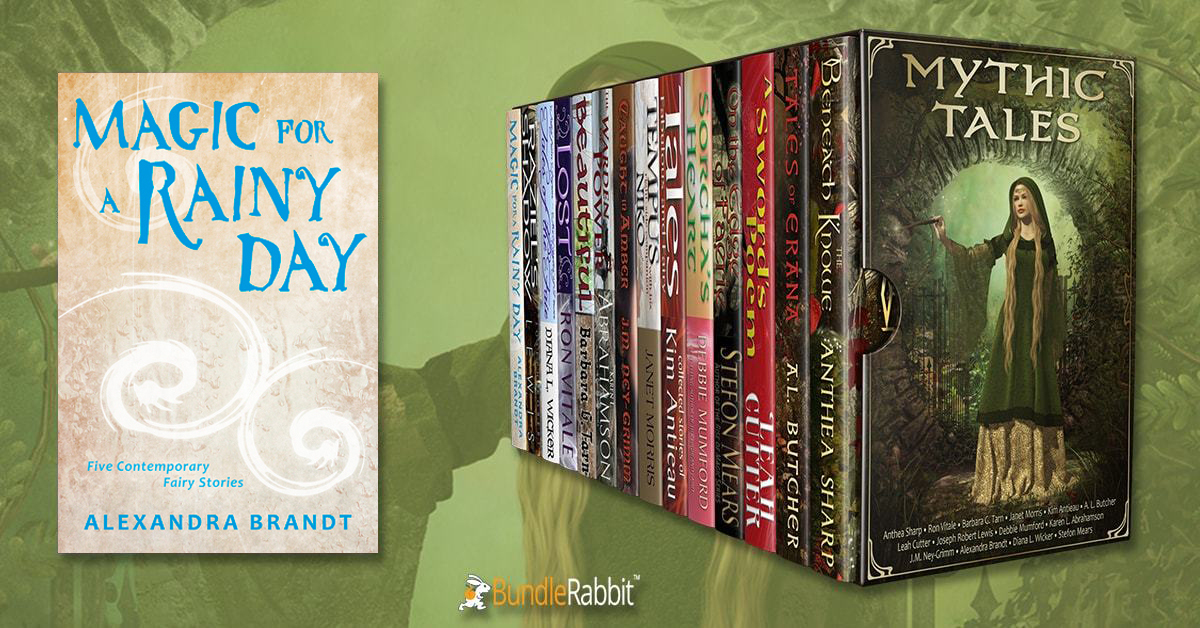 Bundles remain available for a short time only, usually for about 6 weeks, sometimes a bit longer.
The Mythic Tales bundle is now gone, but the stories that were in it remain available separately. A few are so good that each was worth the price of the bundle all on its own.
I urge you to check out the individual titles with an eye to purchasing the ones that particularly appeal to you.
For reviews of the stories and novels from the Mythic Tales bundle
(plus the odd character interview), see:
Mythic Tales: Beneath the Knowe
Mythic Tales: Caught in Amber, Character Interview – Fae
Mythic Tales: A Sword's Poem
Mythic Tales: Tales of Erana
Mythic Tales: Tempus
Mythic Tales: Author Interview
Mythic Tales: Raziel's Shadow