I've read and enjoyed several of Leah Cutter's novels. Poisoned Pearls is probably my favorite to date, although her body of work is large, so I have a lot of pleasurable exploring ahead of me.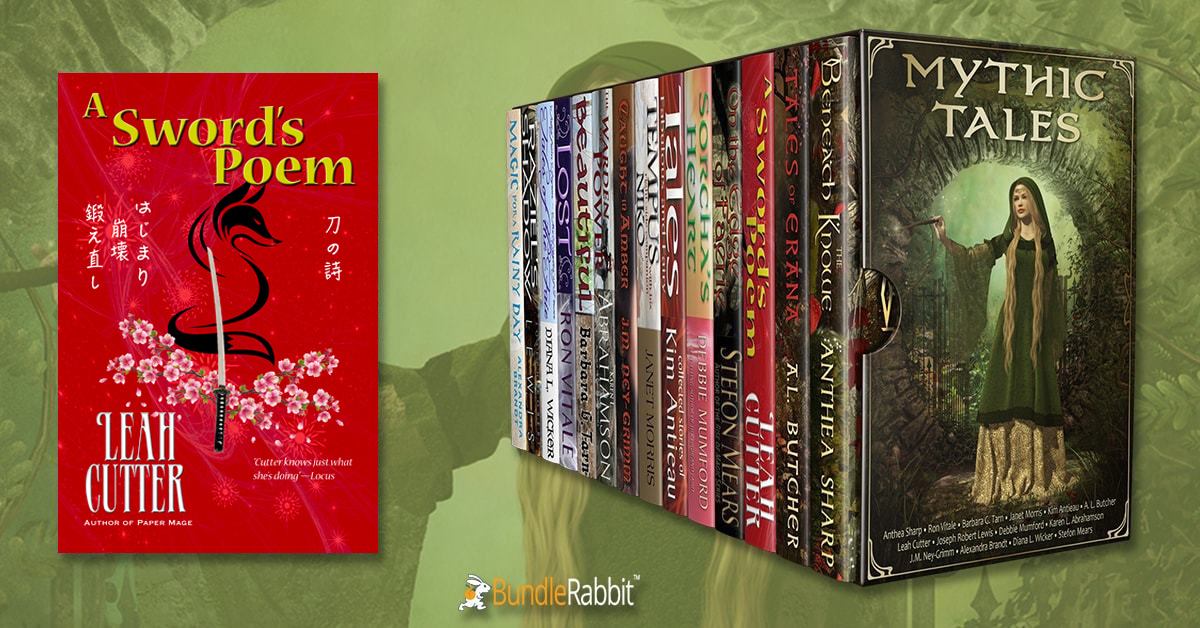 When I saw that Cutter had a novel in the Mythic Tales bundle – A Sword's Poem – it leapt to the top of my want-to-read list. Nor did it disappoint.
The rich world building and compelling story telling swept me straight into the milieu of classical Japan (794 – 1185) and the spirit beings who have stepped out of myth and legend into the wild places within the forests and on the flanks of mountains: fairy foxes, enchanted fish, and the kami of the rivers and glens.
Sword's mood is striking, possessing some of the melancholy and fatalism of Shogun by James Clavell, but brightened with scintillas of youth and innocence and hope.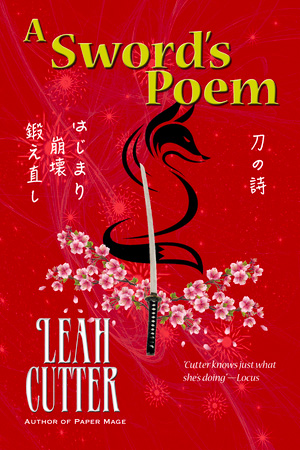 The protagonist, a fox fairy named Hikaru, captured and held my interest, but I came to love two of the secondary characters – Iwao (lord and guardian of Mount Shirayama) and Kayoku (his lady) – just as much.
All in all, A Sword's Poem is excellent. Here's the official blurb:
Hikaru and her one true love Norihiko defy both their families and kitsune (fox fairy) tradition by getting married.

However, an evil magician kills Norihiko, steals his soul, then reforges it into a sword.

Hikaru seeks the sword, determined to break the curse and bring back her one true love, no matter the cost to herself or her family.

Set in Heian era Japan and composed of three novellas: The Making, The Breaking, and The Reforging.

Bundles remain available for a short time only, usually for about 6 weeks, sometimes a bit longer.
The Mythic Tales bundle is now gone, but the stories that were in it remain available separately. A few are so good that each was worth the price of the bundle all on its own.
I urge you to check out the individual titles with an eye to purchasing the ones that particularly appeal to you.
For reviews of the stories and novels from the Mythic Tales bundle
(plus the odd character interview), see:
Mythic Tales: Beneath the Knowe
Mythic Tales: Caught in Amber, Character Interview – Fae
Mythic Tales: Tales of Erana
Mythic Tales: Tempus
Mythic Tales: Author Interview
Mythic Tales: Raziel's Shadow
Mythic Tales: Magic for a Rainy Day