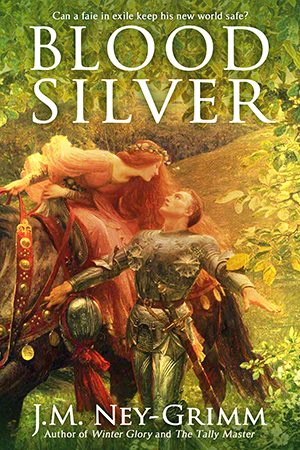 I'm so excited about this!
Somehow the pre-publication tasks for this book felt a little more complex than usual, no doubt because I've been trying a few new things. But they are all done now! (Or most of them.)
One of the new things has been the use of an advance review service. I chose Hidden Gems. (Love it that my book is one of the hidden gems they showcase.)
The way the process works is:
1 • Upload the book's file to the Hidden Gems website—in three different formats: epub, mobi, and pdf—along with some information about the book
2 • Await results as they solicit interest from their reviewers from amongst those who enjoy the book's genre
3 • Pay the Hidden Gems fee
4 • Following the date when Hidden Gems distributes the book to its reviewers, watch in wonder while reviews accumulate on the book's Amazon page 😀
The idea is that these reviews give prospective buyers more information on which to judge whether or not the book is something said buyer might like.
As I write this post, Blood Silver has 23 reviews! It's been a bit of a thrill to watch them appear. And it's been lovely to read so much praise for one of my books!

Of course, not every Hidden Gems reviewer loved Blood Silver. But a lot of them did. Here's a sampling from a handful of the reviews:
"…a nice quick little read. Great characters, interesting story line, good pacing, and well written." —JMD

"…I couldn't put it down. It reminded me of Le Morte d'Arthur and Mists of Avalon even though it has nothing to do with the King Arthur legend. This author just brought back those feelings…" —Tricia Schiro

"…simple and thought-provoking in a beautiful way. …smart and wise. It's peaceful and otherworldly. I felt like a new fairy tale had been written and that gave me a lot of joy." —Ambrose Crotts

"The characters felt real, like they could step out of the pages…" —Stephanie Wachter

"It felt familiar like an old fairy tale, but was also very fresh and new." —Erin K.
So what's Blood Silver about?
Faie knight Tahaern loves the bright world of mortals, but the darkness of the faie realm under the knowe relinquishes its denizens but rarely.
To learn more, check out the book's webpage on Amazon, B&N, iTunes, Kobo, or Books2Read.
Blood Silver currently has the low price of 99 cents especially for its release. After the weekend, this will go up to its normal list price of $3.99.
I hope you'll take advantage of the deal and immerse yourself in a story of knightly chivalry, faie trickery, and the beguiling beauty of the bright world.
Amazon I B&N I iTunes I Kobo I Smashwords I Universal Link
Note: The promotion with its sale price is over now, but many, many of you snapped up a copy for 99 cents. May the story bring you delight! 😀