Go vote! Go vote! Oh, please go vote!
So what's all this about? ReadFreely has short listed my novella Blood Silver for their Book of the Month.
Who are they? A husband-wife team who love to read and started a website with the mission "to find the very best books and bring them to you when they're at their cheapest—or even FREE!"
They've got extensive reach, so I'd love to have their push behind my book.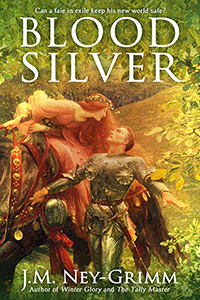 In a mythical Ireland that never was, mortal villages perch all unknowing beside enchanted knolls. Beneath them dwell the cruel and capricious faie folk.

Tahaern, a faie warrior by birth but not in spirit, eschews his vicious origins. Loving the bright world, he serves a mortal village as healer.

But when the faie declare war upon their neighbors, Tahaern must again take up his sword…
Votes are what narrow the short list of 6 titles down to one.
Let's make Blood Silver that one! GO VOTE! 😀