I've been longing for this one for ages. It stayed stuck in the planning stages for nearly a year. But here it is at last!
I've already devoured and enjoyed both of the Rusch stories. I plan to dive into Kirwan's Son by Marcelle Dubé next.

A shapeshifter who spies for the fey conquerors of the mortal world fights her urge to help an oppressed human child. Her duty points one way. Her inclination, another. How will she choose?

The only elf able to stand in for the big guy—Santa himself, away on sabbatical—can't be found. His cohorts hire an elf PI plus partner—Diz and Dee—to track down the necessary missing fellow.

A faie knight, banished from the realm under the knowe, loves the bright world and the mortals who dwell there. But the faie king wants his knight back, and he prefers tricks and cheats for tactics.

A healer mage discovers a young man dying of fey magic on the steps of her perfume shop. Battling the fairy queen to save him puts her heart at risk.

Celtic elves, dangerous and beautiful. Scandinavian elves, mischievous pranksters. Norse elves, warriors and consorts to the gods. Santa's elves, practical and plucky. The Fair Folk beguile imagination with their mystery, allure, and hints of madness.
*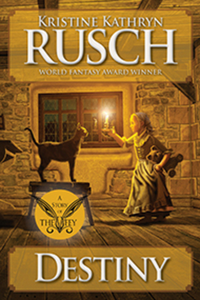 Written as a prequel to Kristine Kathryn Rusch's popular Fey saga, "Destiny" follows the Shapeshifter Solanda on Nye.
The Black King wants her to use her special abilities on a job that will change the Fey forever.
But Solanda wants to change the life of one child. Can she do both? Or should she do nothing at all?





*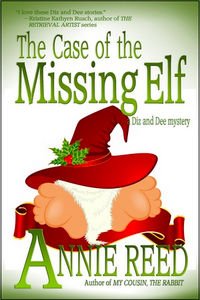 Christmas comes early for private investigator Dee and her partner, the grumpy but drop-dead gorgeous elf Diz, when Santa's elves hire Diz and Dee to find Santa's missing stand in.
Santa's taken a sabbatical, and only one elf at the North Pole can fill the big man's shoes.
An elf who'd rather make his mark in the real world than spend one more holiday in Santa's sleigh.




*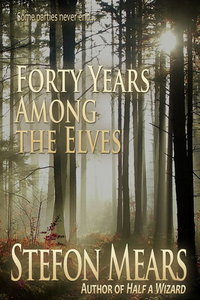 A roadside rest stop—crossroads of the modern world. Where the barriers between worlds run thin. Where travelers may wander into Faerie.
Lex Frisk, fleeing from heartbreak. On the road for thirty hours. Lex needs to stretch his legs. Find some coffee. Instead he finds a beautiful stranger…
…and an unbelievable party.





*
Where two worlds meet, the jealous eyes of a Faerie King peer from the darkness as he gathers a slave army of subjugation. Set against him and his dark horde is:
• Bill Strike, a naive, girl-shy youth with exploding hands
• the girl he's shy of
• three witches
• and a pioneer of chicken-powered aviation.
For fans of Terry Pratchett's Discworld or The Hitchhiker's Guide to the Galaxy by Douglas Adams.
*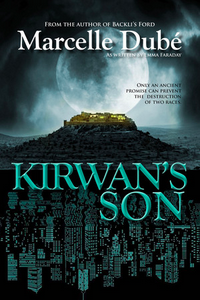 In a world of tortured tree nymphs and madness, the Fey king needs only one Kirwan, the eldest son, to save the trapped Fey, but all four Kirwans become pawns in the struggle for power between Seelie and Unseelie.
The Kirwans will risk everything—love, honor, and life—in the name of an oath taken centuries earlier.
But will it be at the cost of spreading the Fey war to their own world?



*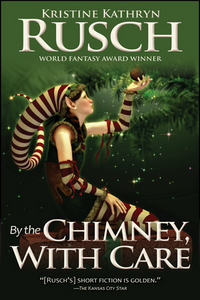 Punishments for elven crimes vary. So, when Rolf finds himself serving time as a toy on a mantel during the Christmas season, Rolf figures he got off easy.
But when a lonely child asks him to deliver a message to Santa, he realizes his rehabilitation comes with a price—one he might not be prepared to pay.







*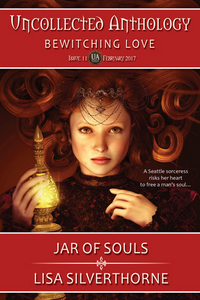 Finding an unconscious man on the steps of her magical perfume shop is just the beginning of Seattle sorceress Avery Starling's troubles.
She's drawn to Braxtan Rhodes, a handsome and intriguing young man who reeks of a strange dark magic that is slowly killing him.
Pushing her healing air magic to its limits, Avery puts her heart on the line to battle a powerful Fey queen for Braxtan's soul.



*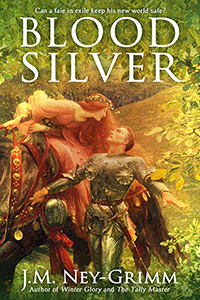 Here Be Elves also includes my own Blood Silver.
In a mythical Ireland that never was, mortal villages perch all unknowing beside enchanted knolls. Beneath them dwell the cruel and capricious faie folk.
Tahaern, a faie warrior by birth but not in spirit, eschews his vicious origins. Loving the bright world, he serves a mortal village as healer.
But when the faie declare war upon their neighbors, Tahaern must again take up his sword…




Consort with the fey in the 13 tales of Here Be Elves—magic, myth, and mayhem await you.

"Destiny" by Kristine Kathryn Rusch
"The Case of the Missing Elf" by Annie Reed
"Hidden in Mist" by Chrissy Wissler
"Forty Years Among the Elves" by Stefon Mears
Myths and Magic by Kevin Partner
The Shining Citadel by A. L. Butcher
Kirwan's Son by Marcelle Dube
Blood Silver by J.M. Ney-Grimm
"By the Chimney With Care" by Kristine Kathryn Rusch
"Jar of Souls" by Lisa Silverthorne
Hidden in Myth by Chrissy Wissler
"The Merchant of Elves" by Robert Jeschonek
Elf Saga: Doomsday by Joseph Robert Lewis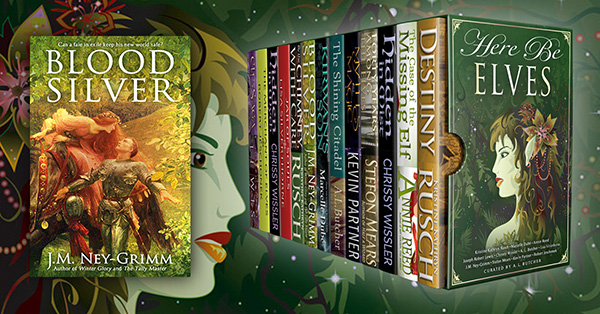 The Here Be Elves bundle is available at Amazon, Barnes & Noble, Kobo, iTunes, or direct from the BundleRabbit site.