Four more of my favorite fiction reads by four of my favorite authors.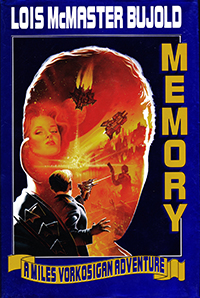 Does one small error in judgment lead inevitably to worse? To the worst mistake of all? On home ground, Barrayar, Miles Vorkosigan learns of loss, redemption, and the resilience of the essential self while tracking a wily traitor through a maze of smoke, mirrors, and memory.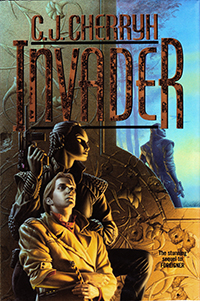 Two species – humans and the native atevi – share a world: uneasily, ever on the brink of war, never with the resilience to weather abrupt changes. A special mediator – the paidhi – serves as interpretor for all communication between the two cultures. When the space craft that originally left the human colonists on the planet unexpectedly returns to the skies, it disrupts the fragile status quo.
Will human arch-conservatives ally with the ship folk to prevent atevi access to space? Will atevi conservatives start a genocidal extermination of the human colony? Will the ship captains play both planet-bound factions against one another? Bren Cameron – the current paidhi – must rise above mere linguistics to interpret essential truths between all three sides. Can he keep the peace without betraying his own humanity?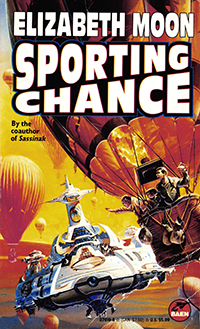 Captain Heris Serano and Lady Cecelia Marktos team up again to ferret out corruption – this time at the highest levels. Their threat to state secrets triggers swift reprisal and a desperate confrontation with the vulnerable essence of being human. How much can one lose and still retain it? And when the one oppressed by the many fights back, how much of the universe will she change with her perseverance?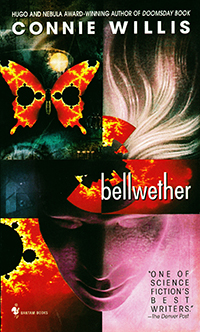 Sandra Foster works in R&D at HiTek studying fads. HiTek management wants to know how to start them to make scads of money. Sandra would prefer to know how to combat them: why do people forsake the brains nature gave them to follow the Pied Piper of fashion, folly, and prejudice?
Interdepartmental meetings and sensitivity exercises mix with mis-delivered mail and a million-dollar grant to generate break-through's both scientific and personal. With unique wit, Willis ridicules corporate culture, pop culture, and human blindness while exploring individual integrity and the notion that losses combine together to generate ultimate gain.
For more of my favorite reads, check these posts:
Beauty, Charm, Cyril & Montmorency
Duplicity, Diplomacy, Secrets & Ciphers
Courtship and Conspiracy, Mayhem and Magic
Gods & Guilt, Scandals & Skeptics