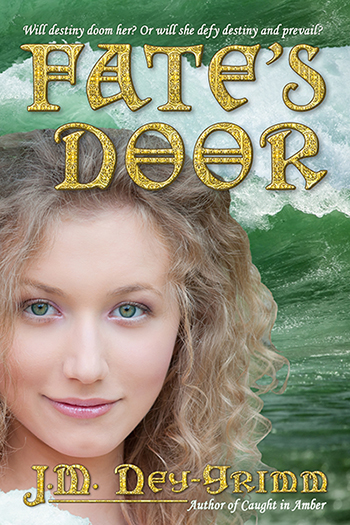 Secrets, like troubles, come in threes. When you possess one of either, two more arrive to keep it company. Nerine, a sea nymph of the ancient world, knows too much about both.
Each morning, in the chill before the sun's rising, Nerine and the three Fates stand under the mighty branches of the World Tree, gazing into the depths of the root-girdled Well of Destiny, watching the dooms that must come to pass that day.
Nerine then chooses the threads that mirror the water's visions for the Fates to weave their portents into history.
But when the dawn's visions show Nerine's lover, shipwrecked and drowning, all her renounced yearning for him rises anew. Surely – as handmaiden to the Fates themselves – she might tilt the odds to give her beloved a chance.
But how?
If she chooses illicitly for the Fates' loom – green ribbands? a handkerchief? – will either save him?
Alas, her vision-laden intuition tells her no.
Ribband garlands merely drag her lover deep in entangling seaweed, while her handkerchief entombs him in the wreck's sail. Each forbidden choice brings him closer to death.
Is betrayal of herself the only way to prevail?
Somehow – this day, this morning, this time – Nerine must subvert destiny or lose the companion of her heart forever.
Coming soon!
For the beginning of the story, see:
Fate's Door: The Well of Destiny