I need to be two people!
One me would write my new novel, a sequel to The Tally Master.
The other me would ready the latest book in The Lodestone Tales for publication in March 2019.
Actually I need a third me, who would write blog posts, create cool visuals to appear in BookBub's newsletter, compose emails to send to those of you subscribed to my newsletter, and do all the other things involved in communicating with the wonderful people who read and enjoy my books.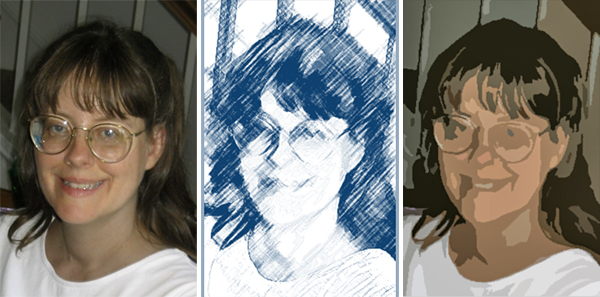 Since I have only the one me, I'm attempting to strike a balance each day between these three different hats that I wear.
In the past, I've not tried to wear all three hats on any one day. I'd spend 3 to 8 months wearing the writer hat and writing a story. Then I'd move into revising. After that came the publishing mode: proofreading, formatting the manuscript as an ebook, creating the cover, uploading the files, etc. And then I'd blog about the book and try to get the word out.
The thing about doing it that way is that it leads to long gaps between the writing of my stories. The gaps are long enough that I start to pine for the writing.
So, over the years, I've worked to reduce the gap between writing stints.
Combining the publishing and communicating modes happened pretty readily and easily. They go together, in my brain at least.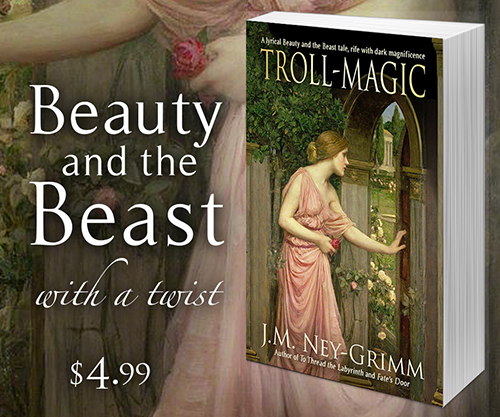 I also learned that I need not wait until my first and second readers were done with my previous book in order for me to start on the next book.
But right now I am attempting to write The Sovereign's Labyrinth in the mornings, while I work on publishing tasks for Lodestone Tales 5 and marketing Fate's Door in the afternoons.
It's a wobbly balance, but I'm doing it!
Some days I don't get the writing in. Other days I don't manage any publishing tasks. But it feels great to be writing, and I feel confidant that I will get everything done for publishing on time.
So how are things progressing under each of my hats?
I'm so glad you asked! 😉
Lodestone Tales 5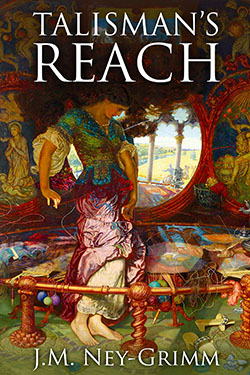 I still have not settled on a title for this book!
But that is not stopping me. I'm progressing steadily in the very last stage of getting the manuscript ready both to format as an ebook and to create the paperback edition.
This last stage involves listening to my computer read the story aloud.
The computer does a pretty good job of reading, so it's kinda fun listening. But it's an essential step, because I find the last teeny-tiny glitches that need to be fixed. In this particular manuscript, there were several instances of 'though' that needed to be 'through,' and two places where 'through' needed to be 'thorough,' plus two spots missing a 'the.' But they are all fixed now.
I'm two-thirds of the way through this audio proofing, and it is going well.
I've also been making a list of phrases from the manuscript that might make good titles. Want to see what I've got so far? You know I want to share! 😉
Reaching Refuge
False Refuge
Strangling Thorns
Rife with Hiding Places
Held Breath
Choose to Open
Choose to Unchain
Not Just Fear
Fighting Retreat
No More Doubt
Other Doors
Worse than Dying
Death by Beneficence
Say Nothing of Me
Word of Silence
Word of Solitude
Before They Kill Me
Pinching the Pendant
Sundered Radices
Sundering Hope
Unblessed Solitude
Fortunate Trespass
Benevolent Trespass
Honorable Trespass
Trespasser's Surprise
Long Secrecy
Bequeath Doom
Approach with Courage
Alluring Shadows
Push Back the Darkness
Hallowed Beast
Hallowed Secret
Promises Kept
Promises Unwise
Venture Beyond
Let the Curtain Fall
Let the Curtain Rise
Benevolent Illumination
Intriguing Legend
Healing Knowledge
Prelude to Friendship
Magical Gift
Magical Talisman
Occupy the Shadows
Occupy the Edges
Enigmatic Magic
Enigmatic Hunt
Without Even a Knock
A Trespass Most Generous
Are any of these serious contenders? Well, no. But I have another third of the book to read. Maybe the perfect phrase is waiting there for me to find it.
The Sovereign's Labyrinth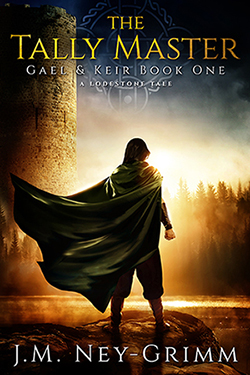 I'm super excited about my new work in progress, the sequel to The Tally Master!
I'm thrilled to be hanging out with Gael and Keir again. And I think the adventure facing them is way cool! I've got only the first scene written so far, but my plans for what comes next have me jumping metaphorically up and down in excitement.
Gael and Keir have arrived in Hantida, a city-state far to the west and south of Belzetarn. They've just witnessed a very peculiar failed arrest, and it is clear that ALL IS NOT WELL here. 😀
Oh! I can't wait!
I need to do a quickly sketched floor plan of the house where they are headed to treat a badly burned girl, and then I can get on with writing the next scene. (After I finish this blog post, of course. See what I mean about those three hats!)
Fate's Door Is On Sale
These days, getting the word out about one's books is key. If you don't do it, no one knows they exist. Which means no one buys them and reads them.
::J.M. shudders::
The idea of no one reading my books horrifies me!
I had great success last spring when I put Troll-magic on sale and created an image announcing the sale to appear in BookBub's newsletter. Lots more readers than usual picked up a copy, and that heightened visibility continued for a full 2 months after the BookBub mention.
Naturally I'm trying to replicate that experience with my other books! But it's tricky, and there is much to learn.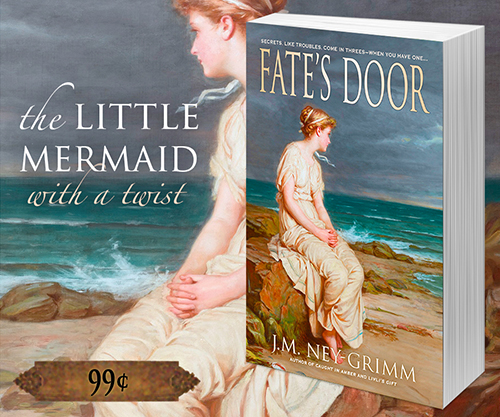 I didn't get the same results when I tried this for Blood Silver, which did about half as well as Troll-magic. But I'm continuing to experiment, and now Fate's Door is receiving its turn in the sunshine. I'll be able to assess the results sometime next week.
In the meantime, the ebook edition of Fate's Door is available at a discount on Amazon, so do pick up your copy!
* * *
That's what I've been up to lately.
I have a bunch of blog posts I want to write about the world of Lodestone Tales 5. Plus I still want to share some of the Whole30 menus that I devised. Watch this space! 😉
(Maybe I need to be four people!)