Between 14 shorts and 5 collections in this massive bundle, you'll end up with 55 stories, one of them mine!
* * *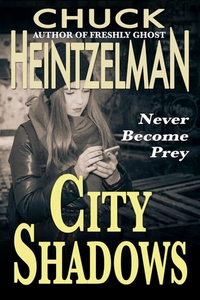 Clara works hard, juggling high school, her waitress job, and eking out time with her friends.
And now, finishing work far too late on a school night, she wants nothing more than to get home and sleep.
But dark and otherworldly things lurk in the shadows of her city.
If you love fast moving urban fantasy grab "City Shadows" today.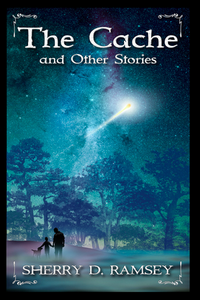 A cache implies a hidden treasure, although what we find inside is not always what we hope for or expect. Sometimes it's less; sometimes more; sometimes nothing we've ever imagined.
The eleven stories and two poems in this collection feature all manner of unusual things found in strange places; an alien ship in a forest hideaway, ghosts inside a computer network, a distraught goddess in a detective's office, a teenage busker on a space station. The treasures are varied as well, from lost genomes and altered memories to alien alliances and self-discovery.
Whatever waits to be discovered, these stories suggest that sometimes the search is the important part…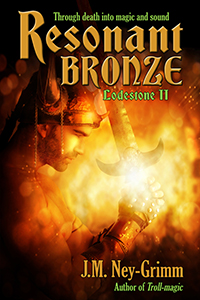 The warriors of Torbellai brought back a prize in the night, and young Paitra wants to see it. Even hidden away in the armory, the artifact changed the whole mood of their mountain citadel from dread foreboding to hope. And Paitra's people need hope to turn the tide in their long war against the troll horde.
Might this small triumph presage a mightier victory?
But the warlord hid the fighters' plunder for good reason. Forged by trolls and radiating magic, it presents grave risk to the soul and spirit of any who approach it.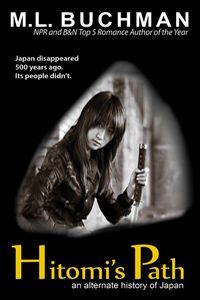 AN ALTERNATE HISTORY OF JAPAN
Japan disappeared 500 years ago. Its people didn't.
Five hundred years ago, Japan hid itself from the rest of the world. Rather than technology, they discovered power. The emperor still rules, but the mystics hold sway.
Hitomi is the youngest warrior in the history of the fighting Mura clan, who have evolved from the rough beginnings as the Ninja into the race's supreme weapons.
But Hitomi stumbles upon a secret, one so vast that even the emperor may not see where it leads. Unless he too seeks to bury the secret along Hitomi's Path.
Specialist Jhyoti sen Chandar, exoanthropologist on the Alliance ship Solar Wind, thought she had left behind the harsh caste system of her home planet. Unfortunately, it followed her aboard in the person of Engineer Parma sen Harpar: young, hostile and with a secret that will endanger both women.
When they end up stranded on a planet with its own dangerous secret, they must confront not only the crippling legacy of the past, but their own future in the Alliance. But first, they must survive.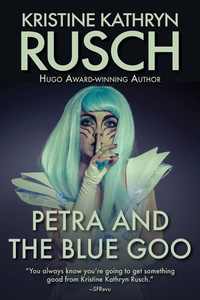 Petra loves books. And she loves her job at Nuovo Italiano Rare Books Library. So when a group of Bathybobles threatens to destroy those precious books—and to win a game, no less—Petra must stop them.
Once she gets the slime out of her eyes, of course.

From fantasy to space adventure, pirates, mystery, horror, historical fiction, romance and coming of age you'll find short, snappy reads herein. There is something for everyone in this lucky dip.

14 short stories plus 5 collections.

"Blown" by Diana Deverell
"Socks and Pins and Aliens" by Thea Hutcheson
Tales of Blood and Ink by Kate MacLeod
Tales of Tomorrow by Debbie Mumford
"Shaken, Not Stirred" by Diana Deverell
"City Shadows" by Chuck Heintzelman
"Outside the Walls" by A. L. Butcher and Diana L. Wicker
Tales of an Altered Past Powered by Romance, Horror, and Steam
by Donald J. Bingle
"Dear Brother" by Felicia Fredlund
The Cache and Other Stories by Sherry D. Ramsey
"Sword Oath" by Jackie Keswick
The Hooded Man by Barbara G.Tarn
S, F & H by Harvey Stanbrough
"Resonant Bronze" by J.M. Ney-Grimm
"Hitomi's Path" by M. L. Buchman
"Children" by Kristine Kathryn Rusch
"Jhyoti: Planetside" by Marcelle Dube
"Petra and the Blue Goo" by Kristine Kathryn Rusch
"Tears and Crimson Velvet" by A. L. Butcher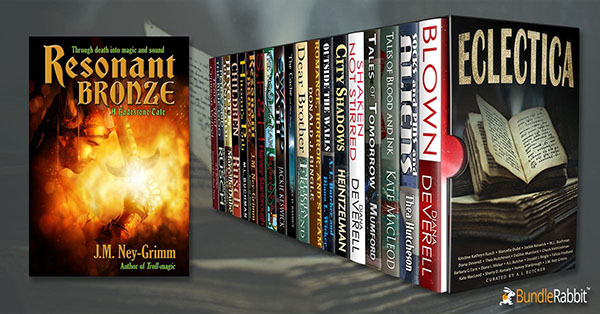 The Eclectica bundle is available at Amazon, Barnes & Noble, Kobo, iTunes, or direct from the BundleRabbit site.
For more bundles with my stories in them, see:
Here Be Unicorns
Here Be Merfolk
Here Be Fairies
Here Be Dragons
Immortals