My participation in more than half a dozen story bundles brought a lot of cover design my way.
The More than Human bundle in August 2017 kicked off my journey, which wended through seven bundles (and counting) and on to a few covers for individual stories, some within bundles and some entirely independent of them.
I thought it would be fun to see the round dozen all in one place, so I've collected them into a sort of bulletin board below. Check it out!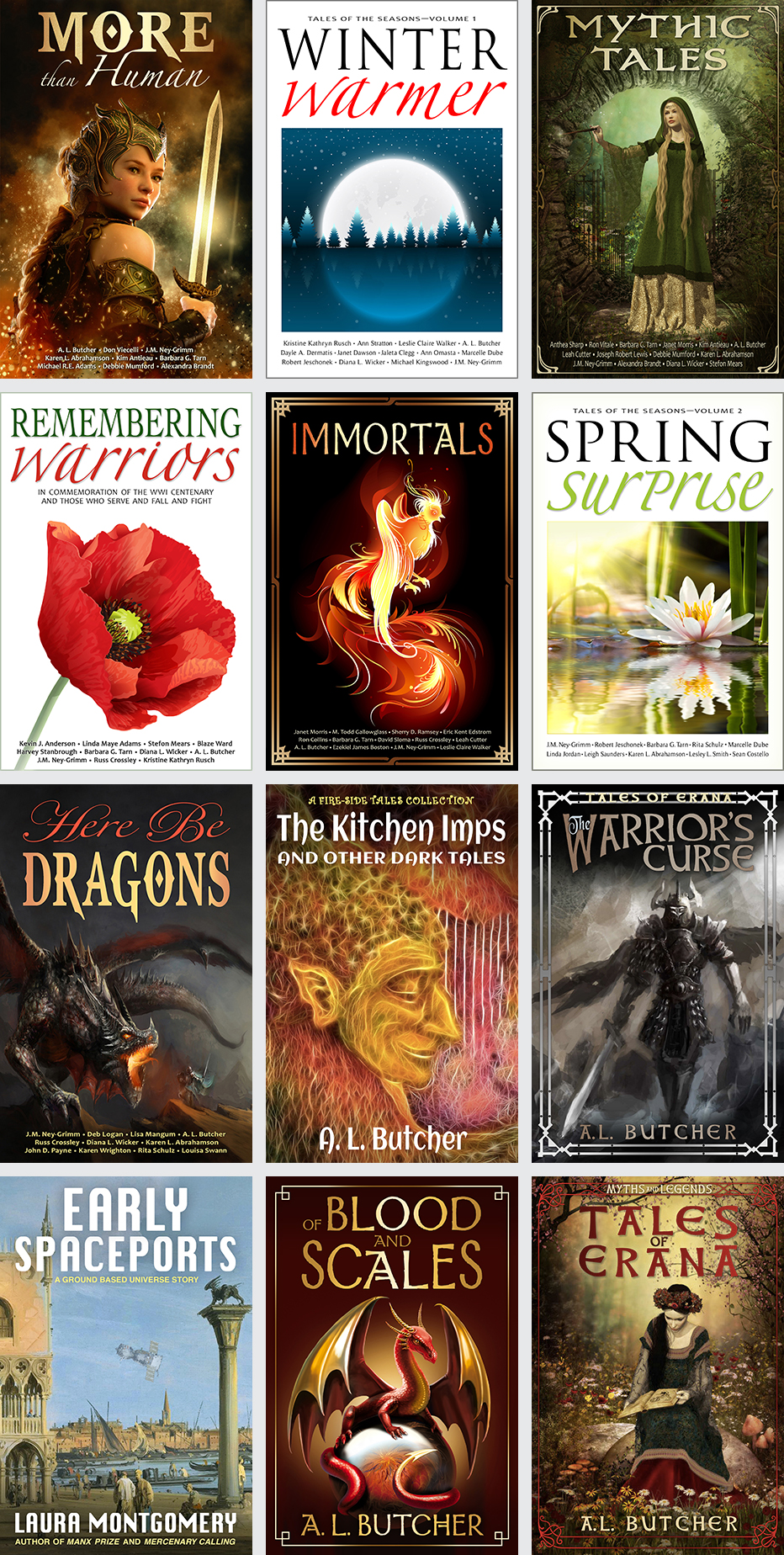 Kinda cool, don't ya think? 😀
Remembering Warriors I Immortals I Spring Surprise
Here Be Dragons I The Kitchen Imps I The Warrior's Curse
Early Spaceports I Of Blood and Scales I Tales of Erana
For 2019's bulletin boards of covers, see:
Covers, and More Covers
Covers from the Ney-Grimm Catalog