I researched and planned for The Sovereign's Labyrinth for nearly two months. As the story grew in my mind, I found myself often murmuring, "Oh! That's so cool! I can't wait to write that!"
Concept for the bridges into Hantida's Glorious Citadel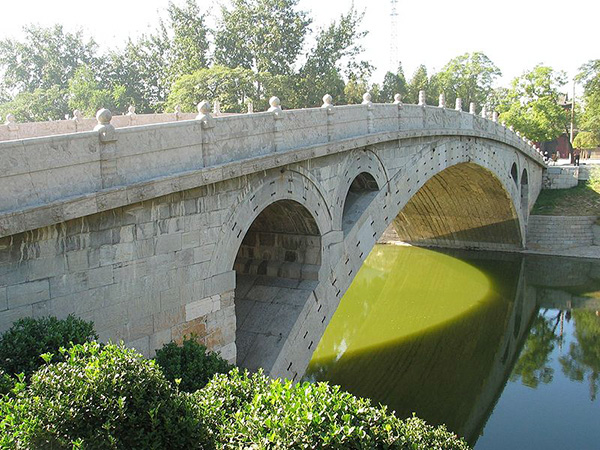 I finally did start writing on November 9, and the actuality not only lived up to my expectations; it surpassed them. How often does that happen? But it really did happen with this novel.
Each scene had me rubbing my hands in anticipation as I prepared to write it, and gasping at the end, "Oh, that was cool!"
I suspect that is why my word count mounted up so quickly. I was writing as though I were a reader, saying, "Just one scene more," and staying up too late at night for it!
But that's not why the progress bar in the side bar of my website leapt abruptly ahead.
Concept for the moat surrounding Hantida's Glorious Citadel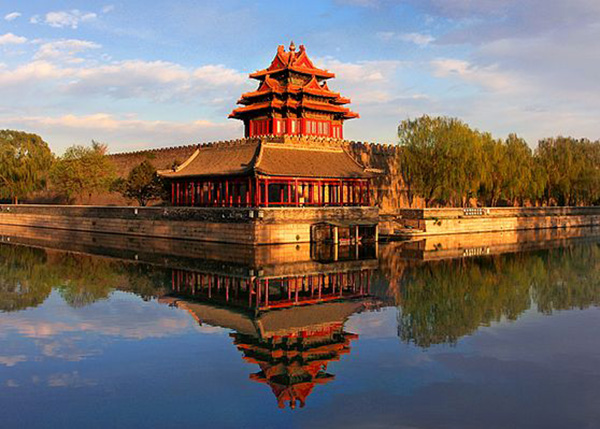 If you've been watching it, you'll have seen the word count increasing from between 1,000 to 2,000 words most days, while the blue stripe moved steadily rightward.
Then, yesterday, as it was crossing the 50% mark, it jumped past the 90% mark. What's up with that? Did I do a spot of time traveling, so that I could write 50,000 words one night between dusk and dawn?
Well, no.
Whenever I start a book, I'm essentially guessing about how long I think it will be. The Sovereign's Labyrinth was definitely going to be a full novel. But was it going to be a doorstopper novel of 160,000 words? I didn't think so. As cool as it seemed, it didn't feel l-o-n-g.
Concept for an interior garden within Hantida's Glorious Citadel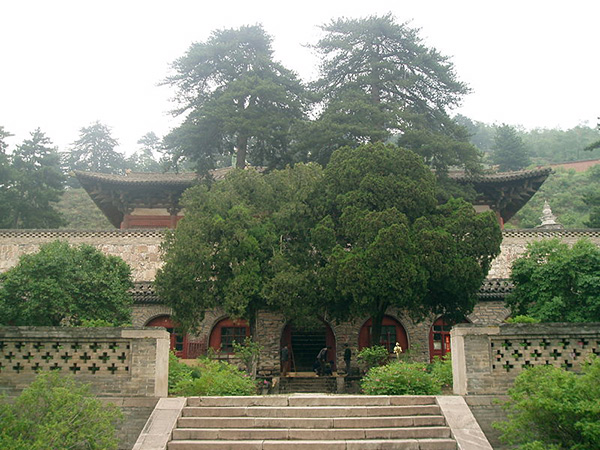 So I estimated that maybe it would be 130,000 words, and that is what I used to calculate the percentages on the progress bar.
Once I was well into the writing of the novel, I began to suspect that it might be 100,000 words. But would it really?
I don't like to monkey around with a gazillion different estimates while I'm writing a book. It would just distract me, when I want to reserve my brainpower for storytelling.
So I left that 130K alone, figuring I'd adjust it when I got closer to the end.
Of course, you know what happened with that! The closer I was to the end, the more exciting the events in my story became. I was writing late into the night, sometimes past midnight. Yikes!
Which meant that I was too sleepy at night to bother with the progress bar, and too excited about jumping into writing in the morning to do it then.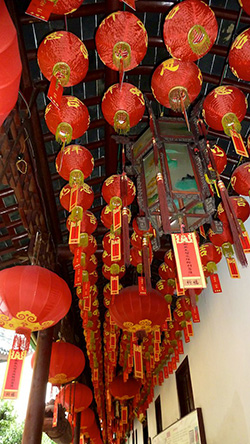 But today (Thursday, January 31, as I write this—or was it yesterday? bad memory!) I said, "C'mon, Jessica! Time to get that progress bar within striking distance of a reasonable total. You've got 71,000 words written and another four or five big scenes to go. Call it 80,000 and adjust that bar."
So I did!
I have to catch up on sleep, so I am forcing myself not to start the next scene (I already wrote two today), even though I really, really want to. But, tomorrow? I am so going to dive on it!
I found the photos accompanying this post during the research I did for building the world of Hantida, the city in which The Sovereign's Labyrinth takes place.
If you'd like to see more of such world building, check out:
A Townhouse in Hantida
Quarters in the Glorious Citadel
A Library in the Glorious Citadel