Laura Montgomery is many things to me.
College roommate from days of yore. Friend. Fellow writer. Cool lady. First reader. Talented science fiction author.

I could go on. But within the compass of this blog post, she's a client! Because she hired me to revamp her author website.
As many of you know, I love playing with graphics and will seize any excuse to do so. Thus I've created many a bundle cover, covers for my own novellas and shorts, and even the occasional book cover for a friend.
Laura has seen most of my portfolio, so when she decided her website needed an overhaul…she hired me to do it. (A website is a bit too large of a job to do just for the fun of it—although it is fun. For me.)
I think it turned out really well (pleading guilty to bias), so I wanted to show it to you!
Here's a screenshot of the Home page. You can click on the image, if you'd like to go visit the real thing. Laura's a space lawyer, so her blog is an intriguing blend of space law, space colonization, and science fiction. Go look! I'll wait. 😀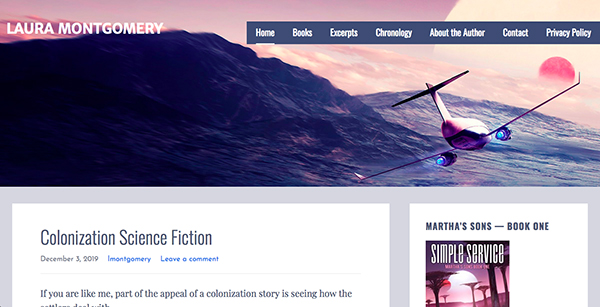 Don't you love the art?
It's from the cover of her latest release, Long in the Land. Isn't the site itself clean and inviting and harmonious? It's built on the theme Lyrical.
I could gush about all the things I think are cool about the site…but I won't! 😉
Instead I'll show you a screenshot of a blog post page. Clicking this image will allow you to see it at a larger size, large enough to read. Although…if you're interested in reading the post, go visit her site!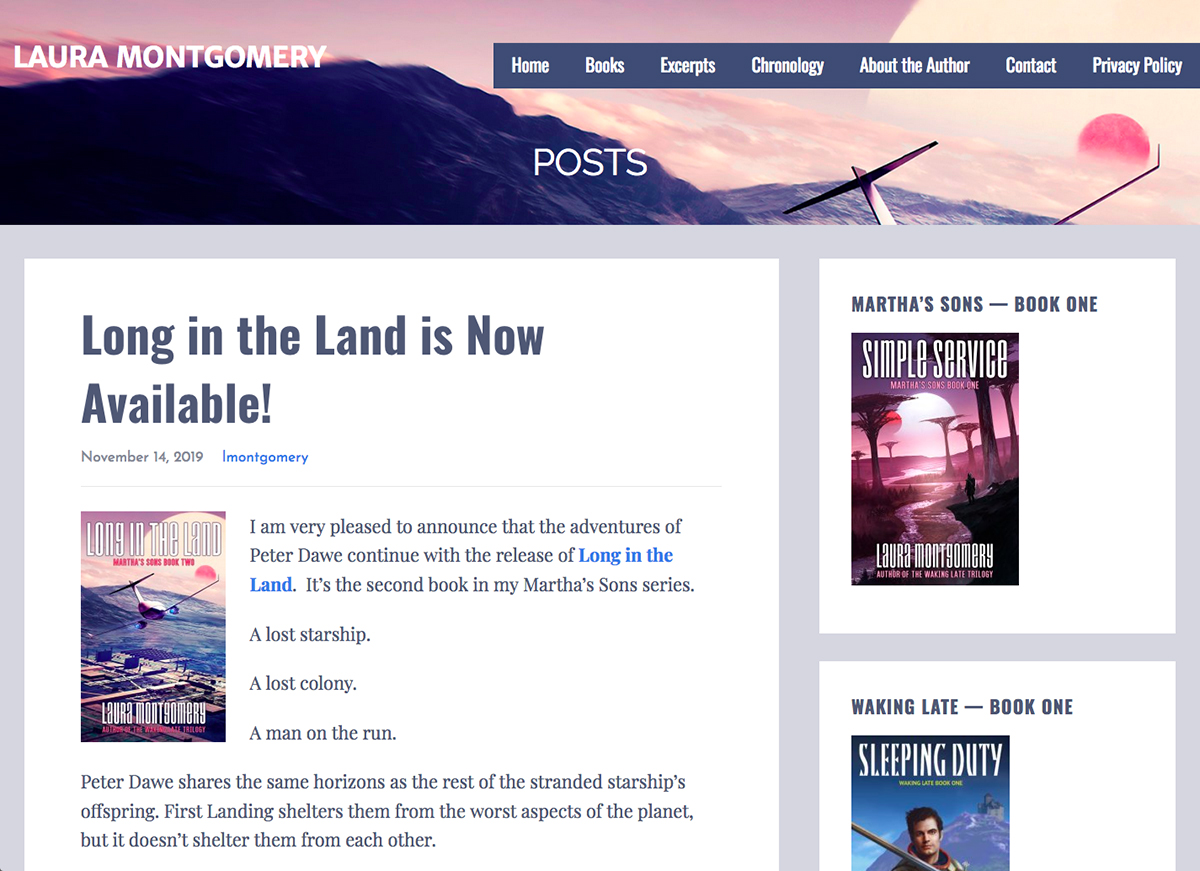 Cool, yes?
Okay, I'll stop blowing my own trumpet. 😉 But I can't sign off without talking about Laura's books!
I'm a fantasy writer and a fantasy reader, but I also read in other genres, science fiction among them. And Laura has written two of my favorites.
Here's a little bit about them:
*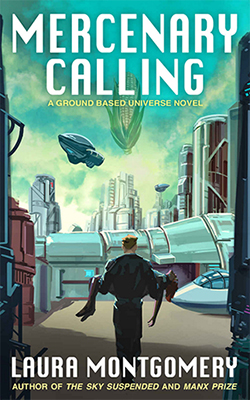 Exoplanets. Terrorists. Lawyers…
Calvin Tondini has his first client, but he may be in over his head.
It's the twenty-second century. Humanity's first and only interstellar starship returns safely. Its mission to discover a habitable planet succeeded beyond all hopes, but there's one problem. Captain Paolina Nigmatullin of the USS Aeneid left an unsanctioned human colony behind and now stands charged with mutiny.
Calvin must defend her!
*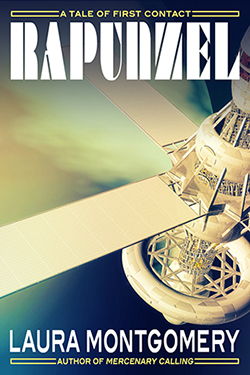 FAA attorney Terrence Rogers
dreams of space, but he spends his days on informed consent for space tourists.
Young foreign service officer Hal Cooper faces real change with the arrival of an alien spaceship, but it means something else for Terrence.
"Rapunzel"—a short story—has an awesome twist, and it's available for free. So if you enjoy SF and have a yen to try Laura's fiction, give it a look.
*
For more of my designerly play, ahem—work, see:
Covers, and More Covers
A Boatload of Covers
For more about Laura's books, see:
LauraMontgomery.com/Books