I've been invited to participate in a bundle featuring shapeshifters!
Many of the stories showcase traditional were creatures turned by the power of moonlight, while mine involves the ancient Egyptians and the mutable forms of their gods. But several of the authors put unusual spins on the trope, including the adventures of a feline fey, the call of the Wild Hunt, and the spiritual heart of the First People.
Among those that especially caught my attention were By Howl & Claw by Rebecca Senese (a collection of 5 stories), "Big Bad Wolf" and "The Night Mischief Became a Real Cat" by Annie Reed, Family, Pack by Michael Jasper, and "Wolf Warlock" by Meyari McFarland. Here's a little bit about them…
* * *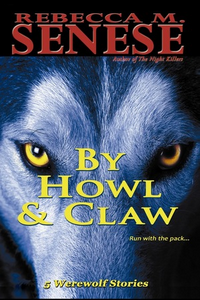 What kills and leaves a strange, elongated print?
What howls in the dark Yukon night?
What stalks these burglars in an empty house?
What follows an old woman in the woods?
What chases squirrels in the full moon?
By howl and claw, monsters roam the wilds.



* * *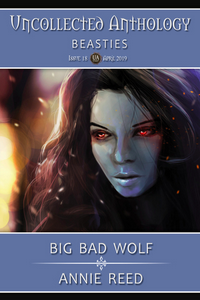 Carla hated blind dates.
Hard enough just living in the city and trying to fit in with a bunch of regular people who didn't know she was a werewolf.
Why didn't everyone believe her when she told them she liked being single? No attachments? No commitments? No one to accidentally disembowel when the moon was at its fullest and she wolfed out during a particularly vivid dream?
This particular blind date, though, might be too good to be true.
Right up until the lights go out, and everything goes to hell.
* * *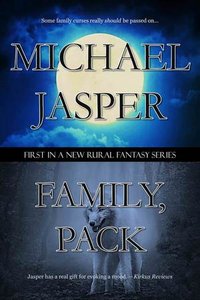 Some family curses really should be passed on…
Tommy Roling does everything humanly possible to raise his infant daughter Corinne the right way. But a half year out of high school, Tommy finds himself a single parent as well as flat broke.
And, with every full moon, he can't fight the urge to strip off his clothes and run wild through the pastures outside town.




* * *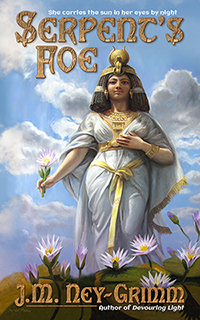 Once she stalked the duat by Ra's side, carrying his light in her eyes and battling the monsters that assailed them.
Now, tormented by confusion and her own fury, she longs to regain the unique powers which—inexplicably—elude her in captivity.
In this mythic tale of pride and revelation, a fight beyond death delivers one last chance at redemption.




* * *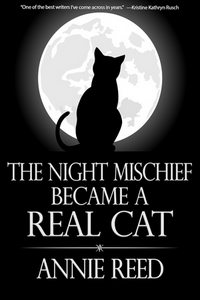 Mischief never expected to encounter a shadow creature.
Especially not on the night her wings fell off and she became a real cat.
She just wants to find a home where she belongs. Instead, Mischief runs into the biggest shadow creature she's ever seen. A creature that can transform itself under the light of the full moon into something solid and dangerous and hungry.
Mischief comes from a long line of feline fey. Proud hunters who protect the world from shadow creatures who stalk the unwary. But Mischief's no longer fey—she's just a cat.
One very determined cat.
* * *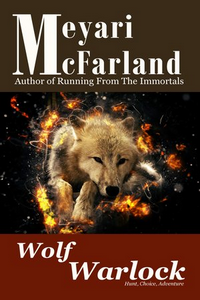 The new Lady of the Wild Hunt called.
Tamara, Etelka and Dax answered the call even though they were barely more than pups.
They slipped into the physical world, running to the Lady's call. Only to find that she hadn't called them, not exactly.
Call or not, the Lady needed them, needed their support and their training and their ability to channel her anger into something useful.
Unfortunately, only one of them could be Chosen to stand by the Lady's side.
* * *

When the sun has set, when the moon is full, the shapeshifters gather—wolves, cats and totemic creatures, nightmares and revelations.
Seeking answers, seeking revenge, seeking a cure to affliction, seeking blood, seeking answers or seeking love—a gathering of beasts abounds. Dare you walk beneath the moonlight?
By Howl & Claw by Rebecca Senese
"Spirit Dance" by Douglas Smith
"Big Bad Wolf" by Annie Reed
"Badlands" by Michele Lang
Family, Pack by Michael Jasper
"Serpent's Foe" by J.M. Ney-Grimm
"The Night Mischief Became a Real Cat" by Annie Reed
"Silver Light" by Rita Schulz
"Wolf Warlock" by Meyari McFarland
Stolen by the Werewolf by AJ Tipton
"Beware the Easter Moon" by De Kenyon
"Moon Spell" by Rita Schulz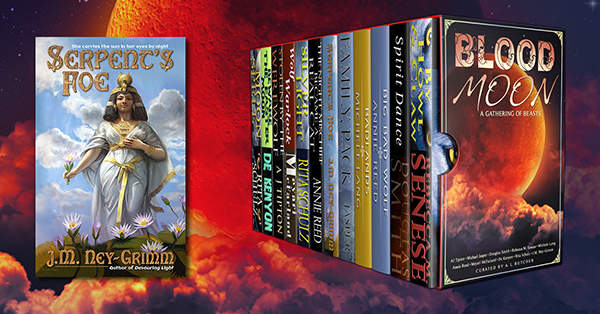 The Blood Moon bundle is available at Amazon, Barnes & Noble, Kobo, iTunes, or direct from the BundleRabbit site.