When I think of all the trolls who walk the pages of my stories—as villains, as victims, or as heroes—I can only say…where has this bundle been? It's about time!
I have enough books featuring trolls to make a bundle from them without any additional authors contributing!
However, the two chosen by the curator for Here Be Trolls are A Knot of Trolls and The Tally Master. So if you've been thinking about giving either of these a read, this is the bundle for you. Not only will you get my two, you'll get 8 more besides. And some of those look particularly appealing.
The Changeling Troll by Leah Cutter (a novel) had me reading all the way to the end of the Look Inside on Amazon. I was tempted to click the buy button, instead of waiting for the bundle to release!
I always enjoy Kristine Kathryn Rusch's short stories, so I'm eager to read her "Renn and the Little Men." And "The Great Orc Cook-Off" by Stefon Mears looks like pure fun.
I could go on, but I'll cut to the chase instead. Check out the blurbs below for the titles that especially caught my interest.
*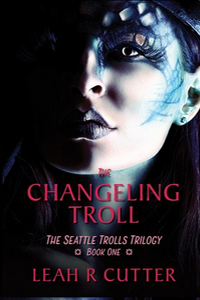 Christine seeks solace in books. But after she loses a bet with her brother, she forces herself to leave the sanctuary of her fictional worlds for the real one.
She hates the bar scene—the noise, the music, the people. Until the impossible happens. Christine meets her identical twin. A twin she never knew about. A meeting that will make her question all she ever knew about herself and her family, as well as what it means to be human.
The first book in a new-adult, urban fantasy trilogy, The Changeling Troll puts a delightful new twist on the ugly duckling story.
*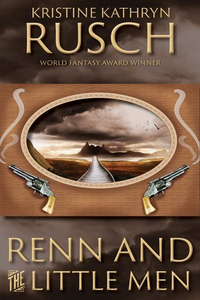 In the Wild West, gunslingers populate the legend of many a dime novel.
Renn knows her way around a gun—and a book—better than most of them, including her famous brother, who can credit his skills to Renn.
So, when the strange little men show up looking to hire her missing-in-action brother, Renn takes the job.
She soon realizes she'll need every bit of her gun skills and book learning to finish it.



*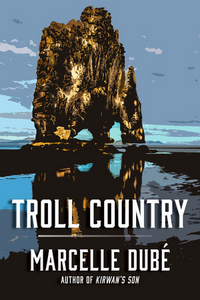 What can you do when a fairy tale nightmare comes true?
Annie knows the troll is coming back for her and her sisters—and their children. But when she tries to convince her sisters that the danger they faced as children is on the hunt again, they can't—or won't—believe her.
She's on her own.




*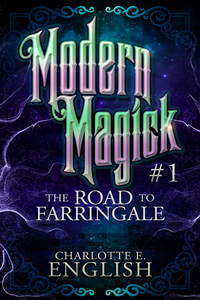 OLD MAGICK. NEW WORLD.
In 2017, little remains of magick save scattered, beleaguered pockets of magickal community and scholarship—and a vast, but rapidly decaying, heritage. How can any of it survive the pace of modern life?
As an agent of the Society for Magickal Heritage, Cordelia "Ves" Vesper has an important job: to track down and rescue endangered magickal creatures, artifacts, books and spells wherever they are to be found. It's a duty that takes her the length and breadth of Britain, and frequently gets her into trouble. But somebody's got to keep magick alive in the modern world, and Ves is determined to do whatever it takes.
*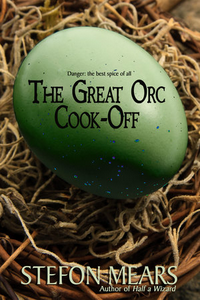 Orc clans rule the grasslands.
The Broken Tooth Clan stands mighty enough to make even the cursed elves hide in their Wailing Forest, but are they so stalwart as to triumph over the new threat rising beyond the woodlands?
Gorek, a fierce warrior of the Broken Tooth clan, has bested every enemy with the guts to face him in battle. But he's an even better cook.
That's fortunate, because the future of the Broken Tooth rests on Gorek's cooking. First, he must gather the savoriest—and most dangerous—of ingredients.
"The Great Orc Cook-Off" is a rollicking fantasy adventure, set in a rich world you won't want to leave. Fans of World of Warcraft and The Forgotten Realms, don't miss this one!
*
And here's a bit about my own The Tally Master and A Knot of Trolls.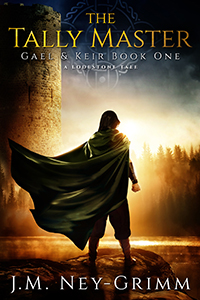 Only in exile can a fallen mage escape death. Where does he go when exile proves just as deadly?
Seven years ago, reeling from a curse in the wake of battle, Gael sought sanctuary and found it in a most perilous place. But the citadel of a troll warlord—haunt of the desperate and violent—proves a harsh refuge for a civilized mage.
The Tally Master is the gripping first book in the Gael & Keir series of fantasy mystery novels. If you like characters who seem to step right off the page, twisty plots, and vividly immersive worlds, then you'll love this suspenseful tale of secrets, betrayal, and transcendence.
*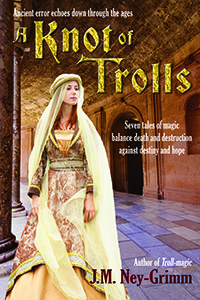 North-lands spellcasters who reach too boldly for power transform into trolls—grotesque villains wielding a potent magic and destined for madness.
A Knot of Trolls features seven of these evildoers, each pursuing a unique design for troubling their neighbors. Across the ages of the world, ordinary youths must rise to the challenges laid down by trolls. Destiny and hope lie in the balance.
Seven tales of magic and troll-mages.



*
A reclusive young woman ventures out of her library to meet her identical twin, a twin she never knew about. How many more secrets lie in her past?

A fallen mage believes he's reached sanctuary. But when three ingots vanish from the vault he protects for a troll warlord, his search for the thief once again thrusts him in harm's way.

A troll shaman calls from her deathbed, sending her heiress on a quest to return their people's magical gemstone to its place of origin. If she succeeds, she becomes the leader of her tribe. If she fails, there will be no tribe to lead.

A wise old auntie and her kin must defend their remote homestead against a marauding troll of old, a fearsome beast bearing great fangs and claws—and gripped by a hunger for human flesh.

An agent of the Society for Magickal Heritage must find the source of an occult disease decimating Britain's troll enclaves—and fix it. Simple in theory, tricky in practice, for the only place that might hold the information she needs is the ancient and inconveniently lost enclave of Farringale…

A princess faces war on two fronts: demons outside in the forest and hidden enemies in the caves of home. If she loses either battle, everything is lost, even though she's a badass warrior troll.

From nightmare monsters who enjoy dining on children to spiritual mystics in tune with the natural world, from gritty champions to peculiar cooks, from shy hermits to paladin mages—greenskins, trolls, and orcs feature as heroes or as villains in these 10 tales of magic, myth, and mayhem.

The Changeling Troll by Leah Cutter
"Renn and the Little Men" by Kristine Kathryn Rusch
The Tally Master by J.M. Ney-Grimm
The Stolen Tower by A. L. Butcher
"Troll Country" by Marcelle Dubé
The Road to Farringale by Charlotte E. English
"The Meat Shield" by Blaze Ward
"The Great Orc Cook-Off" by Stefon Mears
A Knot of Trolls by J.M. Ney-Grimm
The Troll-Troll War by Leah Cutter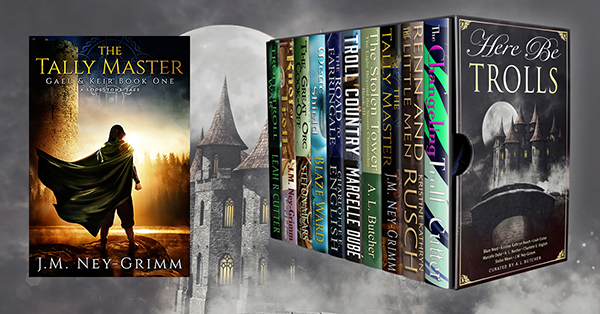 The Here Be Trolls bundle is available at Amazon, Barnes & Noble, Kobo, iTunes, or direct from the BundleRabbit site.
*     *     *
For more bundles with my stories in them, see:
Here Be Elves
Here Be Magic
Eclectica
Here Be Unicorns
Here Be Merfolk
Here Be Fairies
Here Be Dragons
Immortals