Quantum Zoo has a release date!
June 17, 2014 should see the ebook available in the Amazon store.
I'm excited about it, and I want to share a few excerpts from the stories in the book. Here's the opening to the first story in the collection: "A King in Exile" by Hugo- and Nebula-nominated Bridget McKenna.

Lady Penelope Smythe-Everton is dead. In point of fact she succumbed more than seven years ago to a chronic illness that had distressed and weakened her for some time, but until today when my train pulled away from Ashford station in Kent, I had never truly felt it in my heart. Now I can feel nothing else.

I am, I believe, the one person who can truly be said to have known Penelope—and I intend no offence by this familiarity—but despite the disparity of our social stations she was my dearest friend and I believe I was hers. So it is that I take it upon myself to set down the record of the extraordinary events of her life as they relate to the magnificent creature who went to his own grave today, still mourning his mistress to his final, laboured breath. I know how fantastic these words may seem, and I may never show them to another living being, but I know I must write them.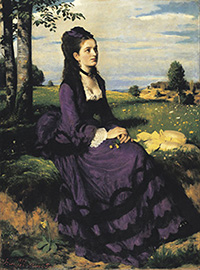 Penelope Smythe-Everton was the only daughter of Sir Anthony Smythe-Everton and his wife, Lady Eugenia. Two sons had died in infancy, but a third survived to plague them. Penelope came late in their lives, as these matters are reckoned, and as soon as she began to walk, talk, and wreak havoc about the household it was evident that this was the child they had been waiting for.

When Penelope was six years old, and her brother Richard nineteen, Sir Anthony tired of reading about the wonders of the world from deep in the interior of a leather chair at his club. He announced his intention to take his family on a voyage round the world. Lady Eugenia, uncertain about the wisdom of this plan, but willing to risk it for her beloved husband's sake, packed their trunks and made the arrangements.

They were not to return for four years, or three of them were not, at least. Richard put his foot down after six months of sailing on tramp steamers, and trekking through unfamiliar terrain, and wandering farther and farther from the London society that was his by right of birth. He sailed home to live with his maternal grandmother. His parents were, by this time, delighted to see him go.

It is probably not necessary to point out that Penelope was not reared in quite the same manner as most young Englishwomen of her generation; indeed, at her father's insistence, she was raised to be a self-sufficient human being, exposed to the ideas and customs of a dozen exotic cultures, and thus rendered quite unfit for society. Lady Eugenie used often to bewail this fact, to which Sir Anthony was wont to reply, "Then perhaps she will emigrate to America, where a lack of social graces seems to be a sort of social grace."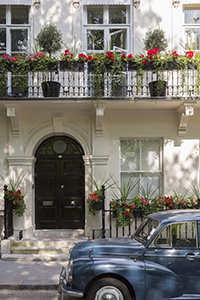 Though Penelope's education was exhaustive and wide-ranging, it managed somehow to skip right over such niceties as fancy needlework or the rendering of floral arrangements in water-colour. She could, however, stitch up a laceration like a surgeon and depict wild animals with her pens and pencils in startling detail, often from far closer range than she ever let on to her mother. She learnt to ride like a man and to shoot, though she never took to killing her fellow-creatures, preferring to befriend living things of one toothy kind of another in whatever remote part of the globe her family's travels took them. Sir Anthony's wanderlust tended to return most years with the coming of spring, and they would be off for one of the shrinking number of places they had not yet been.

I didn't know Penelope as a child, though I often used to wish I had; I made the family's acquaintance some years later through the firm of Breffny, Blythe, & Warrington, where I had recently become the most junior of solicitors. I was sent to the Smythe-Everton household in Belgrave Square on an errand for a more senior man, and was received at the door by Sir Anthony himself, a breach of etiquette that would have had a proper Englishman fainting dead away on the doorstep, but then I was not an Englishman, proper or otherwise.

"You must be young Mr Maguire!" boomed Sir Anthony in a hearty and quite uncivilised voice. "Come in, lad, and have a whiskey with me!" We became fast friends that day, and within the week he had transferred all his legal affairs into my keeping.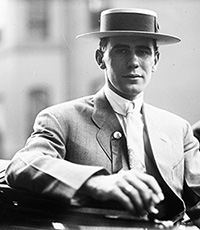 I stayed to dinner at Sir Anthony and Lady Eugenia's insistence, and my first sight of seventeen-year-old Penelope was a streak of dirt-smeared white as she ran in from the garden and upstairs to make herself presentable. When she came down again she wore a pale green dress that matched her eyes, and her light brown hair was pulled up in a loose knot from which little curls escaped to brush against her neck. I couldn't breathe for a good five seconds, but I like to think I recovered before anyone noticed my predicament. "Our daughter, Penelope," her father informed me, "though we call her Penny. Mr John Maguire."

Penny smiled and held out a small, sunburnt hand. My heart thumped painfully, and I muttered something I hoped acceptable about being pleased to meet her before reluctantly releasing it.
* * *
To read more of "A King in Exile," pick up a copy of Quantum Zoo.
Amazon.com I Amazon UK I Amazon DE I Amazon ES
For more Quantum Zoo samples:
Serpent's Foe
Demon Rising
Skipdrive
Echoes of Earth
For a list of the 12 stories in Quantum Zoo, click here.