I love fairy tales! I've always loved them, and I hope I always will.
The Red Fairy Book, Tales of the Brothers Grimm, and East of the Sun and West of the Moon were well-read favorites in my childhood, and I didn't stop re-reading them when I reached adulthood.
My only complaint was that there weren't enough new-to-me fairy tales. Sure, I could (and will) re-read the old classics indefinitely. I'm a big re-reader. But wouldn't it be great to find fresh stories, or even the same stories told with a fresh twist.
I can almost believe that A. L. Butcher curated the Might Have Been bundle for me especially.
The Russian fairy tales are entirely new to me, and the twists on old favorites are twists like I've never seen before. This is a bundle I'll devour.
Among the 17 titles in Might Have Been, several provoked particular interest in me. I draw them to your attention…
*     *     *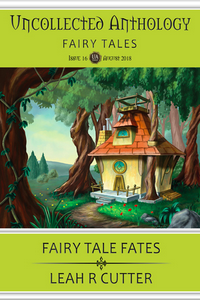 Beauty has a Fate.
A Destiny.
To keep dating losers and 'beasts' until she manages to find that prince hidden underneath that bad boy exterior.
But what if she doesn't want to? What if she wants to take control of her own destiny?




*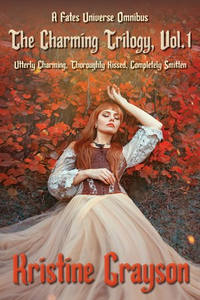 "Kristine Grayson gives 'happily ever after' her own unique twist!"—Kasey Michaels
In this romantic trilogy, fairy tales and myths inhabit a slightly askew world of charming princes, sleeping beauties, and wicked witches.
Welcome to the fractious fairy tale world of Kristine Grayson, where the bumpy road to happily ever after surprises and delights.
The Charming Trilogy omnibus contains three complete novels.
Utterly Charming
When Prince Charming enters Nora Barr's office to hire her to protect Sleeping Beauty, only the size of his check keeps her from throwing him out. Nora doubts happily-ever-after exists, but until last week she never saw magic before either. Let alone a real Prince Charming.
Thoroughly Kissed
Emma, the real Sleeping Beauty, awakens after a thousand years and swears to never kiss anyone again. Ever. She keeps that vow until she meets temptingly gorgeous Michael who—somehow—becomes the only person who can get her across country with her weird cat Darnell. Before her magic takes over their lives, and maybe destroys the entire world.
Completely Smitten
For centuries, Darius shadowed Prince Charmings because he knew they needed happily ever afters. And he does too. After he fought Cupid, the Fates forced Darius to unite 100 soulmates. Two away from the end of his sentence, he falls for triathlete Ariel, seemingly destined for another soul mate only he can find. If he wants freedom, he must find her soul mate. No matter how badly it breaks his heart.
*
A modern twist on the classic fairy tale of the three little pigs and the big bad wolf.
Lettie and her brothers inherited a great deal of money from their grandpa. While her brothers took the money and set off to enjoy life, Lettie took her share and bought a bar.
Unfortunately for Lettie and her brothers, Grandpa had a lot of other grandkids, and he pissed off all of them by leaving them out of his will.
And some of those other grandkids are werewolves.
*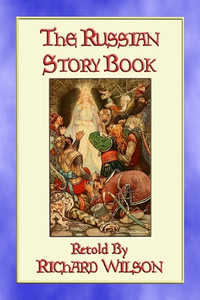 Illustrated children's stories that come from the heart of 'Holy Russia'— a realm stretching from the Ukrainian Steppes of Kiev to Novgorod in the west to the borders of the Caspian Sea in the east.
Ilya and Cloudfall
Ilya Meets Svyatogor and Parts with Him
Ilya and Nightingale the Robber
Ilya and Falcon the Hunter
The Adventure of the Burning White Stone
The Story of Nikitich and Marina
The Story of Kasyan and the Dream Maiden
How Stavr the Noble Was Saved by a Woman's Wiles
The Golden Horde
How Quiet Dunai Brought the Princess Apraxia to Kiev
How the Court of Vladimir Received a Visitor from India the Glorious
Whirlwind The Whistler, or the Kingdoms of Copper, Silver, and Gold
Vasily the Turbulent
Nikita the Footless and the Terrible Tsar
Peerless Beauty the Cake-Baker
In addition to charming line drawings, the ebook is enhanced by 16 amazing color-plates from Frank C. Papé.
Curl up with this unique sliver of Russian culture—not seen in print for over a century—and immerse yourself in the tales and fables of yesteryear.
*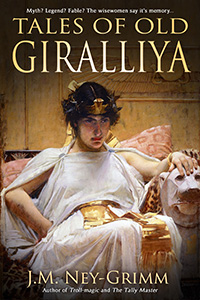 Might Have Been also includes my own story collection, Tales of Old Giralliya.
A troll-mage rains death upon the land from his citadel in the sky. Who—if anyone—can defeat him? Despite the oracle's prophecy, few believe the beggar's son might be the people's champion.
A magical plague infests the villages, the cities, and the lonely manors. Will the realm descend into ruin before a cure is found? Or could wizened, old Eliya convince the stricken that something improbable might save them all?
Three ducal brothers fight for the rule of their duchy, crushing fields and hamlets under their chariot wheels. Can young Andraia, kidnapped from her village, bring the destructive struggle to an end?
Instead of Hansel and Gretel, Little Red Riding Hood, or the Pied Piper of Hamelin, the Giralliyan Empire has Ravessa's Ride, the Thricely Odd Troll, the Kite Climber, and more. Tales of Old Giralliya presents six of these fresh, new fairy tales for your enjoyment.
Adventure and magic in the tradition of The Red Fairy Book and the Tales of the Brothers Grimm.
*

From retellings of classic fairy tales to legends and lore shared around the hearth, this collection presents stories of wonder and fantasy—some straight up and others with a twist.

Children's tales from Serbia and Russia feature water spirits and household sprites, knight princes and giants, whirlwinds and the Golden Horde.

An unusual visit to Wonderland follows Alice as she encounters the Mad Hatter, the Cheshire Cat, and Humpty Dumpty under horror's shadow. The secrets of a most infamous castle, Burg Frankenstein, deliver up ghosts.

While a trio of sexy gender-swap tales yield Snow White, Red Riding Hood, Beauty and the Beast with spice.

Romeo and Juliet—and vampires, the Three Little Pigs as you've never seen them, Cinderella embracing witchcraft…these are the Might Have Been, folklore, granny tales, and fairy tales turned upside down or glimpsed darkly in the mirror.
 
*Not all stories suitable for kids.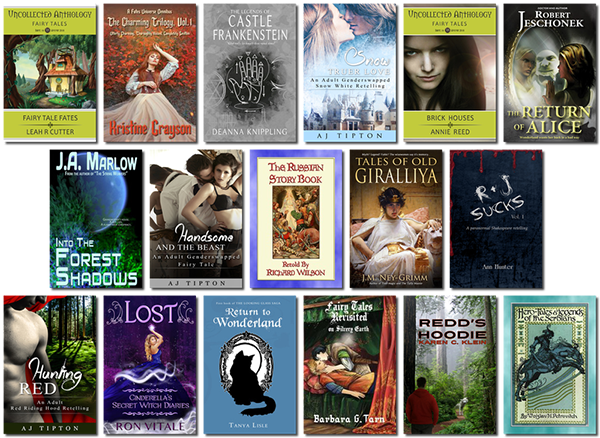 The Might Have Been bundle includes:

"Fairy Tale Fates" by Leah Cutter
The Charming Trilogy by Kristine Grayson
"The Legends of Castle Frankenstein" by DeAnna Knippling
Snow Truer Love by AJ Tipton
"Brick Houses" by Annie Reed
"The Return of Alice" by Robert Jeschonek
Into the Forest Shadows by J.A. Marlow
Handsome and the Beast by AJ Tipton
The Russian Story Book by Richard Wilson
Tales of Old Giralliya by J.M. Ney-Grimm
"R+J Sucks" (Vol 1.) by Ann Hunter
Hunting Red by AJ Tipton
Lost: Cinderella's Secret Witch Diaries by Ron Vitale
Return to Wonderland by Tanya Lisle
Fairy Tales Revisited on Silvery Earth by Barbara G. Tarn
"Redd's Hoodie" by Karen C. Klein
Hero Tales and Legends of the Serbians by Woislav M. Petrovitch
P
A Head's Up
:
Most of the titles in the bundle are 'sweet,' not 'spicy.' But the few spicy 'not for kids' stories include explicit scenes. If fictional spice is not for you, be prepared. (Myself? I did some skipping.)
Of the non-spicy stories I've read so far…"Fairy Tale Fates" possesses a twist after my own heart; Completely Smitten from The Charming Trilogy has given me a new favorite character: Darius; and "Brick Houses" was just pure fun.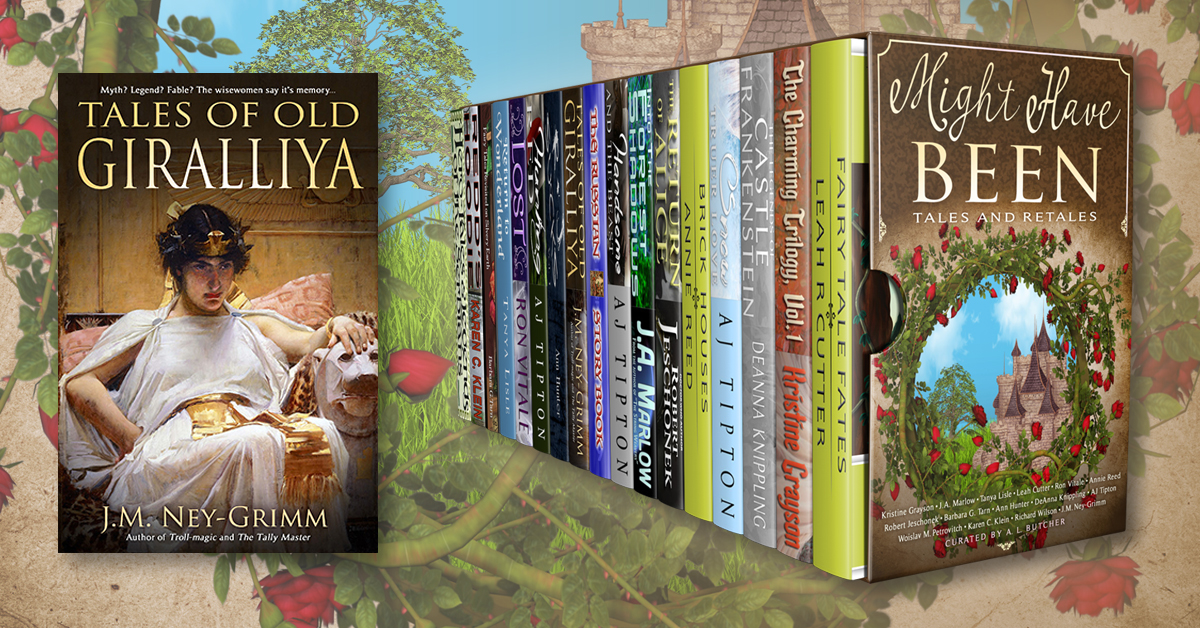 The Might Have Been bundle is available at Amazon, Barnes & Noble, Kobo, iTunes, or direct from the BundleRabbit site.
*     *     *
For more bundles with my stories in them, see:
Here Be Magic
Eclectica
Here Be Unicorns
Here Be Merfolk
Here Be Fairies
Here Be Dragons
Immortals