Not only do I have a story in a new bundle, but I have a new story in a bundle!
It was all rather unexpected and exciting. Let me tell you how it came to pass.

I first started participating in story bundles when writer, editor, and curator Alex Butcher noticed my novel Caught in Amber on the BundleRabbit site and thought it would be perfect for her Mythic Tales bundle.
Since then I've participated in many bundles curated by Alex. So many that I'm running out of stories to contribute!
When Alex asked me if I had a story that would fit her upcoming bundle Here Be Unicorns, I had to say, "No, I don't."
That just seemed wrong to me. How could I not have a unicorn story? I'm a writer of fantasy. I should have a unicorn story. My micro press is called Wild Unicorn Books. It didn't just seem wrong that Wild Unicorn offered no unicorn stories, it was wrong!
And then I became possessed of an idea. About a unicorn.
So I dropped everything and wrote the story! "The Hunt of the Unicorn."

Eventually "Hunt" will be released solo, but I'm currently too busy writing the sequels to The Tally Master to do anything else for several months! Luckily you don't need to wait. You can get "The Hunt of the Unicorn" right now in Here Be Unicorns, along with the other nine titles in the bundle.
* * *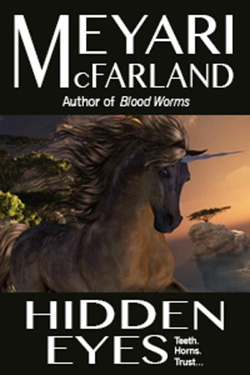 Dust coats Vivian's lips. Two hours of driving into town with her ex-boyfriend Ash were bad enough. Having him dump her far away from the loading dock with her fossil is worse.
But she's made it back to town, gotten her fossil to safety, and now she can go relax at home.
If it weren't for the unicorns playing in her shower.
Vivian isn't sure how her life grew so surreal but, hey, at least the unicorns have finally let her bring her fossil in.
Only question left is whether or not she gets to keep her life.
And whether they'll eat all her pizza, too.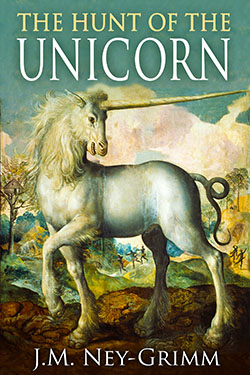 He would be king one day, and called as king to be wise for his people. But wisdom—and kindness—no longer come to him.
Brychan, princess in a corner of a Wales that never was, requires a unicorn's horn to mend what is broken within him.
The ancient fables speak of unicorn miracles, but if she finds the magical beast of fable, will the powers of his horn prove to be living truth? Or lying legend?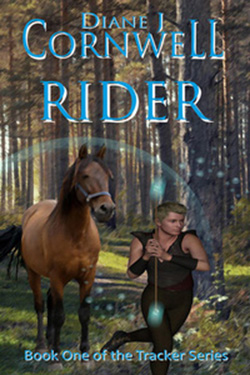 Never admit to seeing ichur, the silvery residue of magic spells. Not if you want to stay under the radar of the Councillors of Convane.
Swift, a purebred tracker horse who can smell the smallest trace of ichur, can also remove the magic energy from any human or talisman.
Dallas, rider of Swift, knows how to create a spell without leaving residue, even if he is not a trained mage.
Neither Dallas or Swift admit to seeing and using the magic energy. If they did, Dallas would have his ability to see ichur removed, and Swift would be given to an approved mage by order of the council.
The start of a new fantasy series including mages, dragons, tracker horses, and more.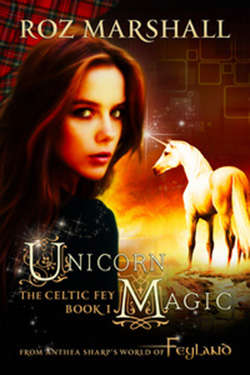 In Feyland, not everything is as it seems…
Feyland—the new computer game—allows Scottish teenager Corinne MacArthur to escape the sadness haunting her mundane days. In Feyland, legends come to life, the lines between reality and fantasy blur, and the impossible becomes—probable?
A stand-alone story with a full plot arc, Unicorn Magic is the first in the Celtic Fey series set in Anthea Sharp's Feyland universe (with her kind permission). The saga continues in Kelpie Curse.
Urban fantasy in Scotland (and the faerie realm).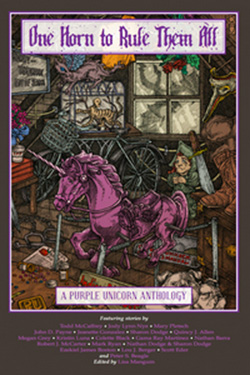 Unicorns, with their single ivory horn, are elusive and magical creatures of myth. Yet even more elusive are the purple unicorns.
First sighted at the Superstars Writing Seminar, their legend has grown year after year until it could only be contained in this anthology.
Nineteen storytellers—including Peter S. Beagle, Todd McCaffrey, and Jody Lynn Nye—invite us into worlds both near and far, across a desert oasis, a pet shop, a Comic-Con exhibition floor, and more to show us the many variations of purple unicorns.
One Horn to Rule Them All is an unforgettable collection of imagination and creativity. So, saddle up, and take a ride beyond the rainbow.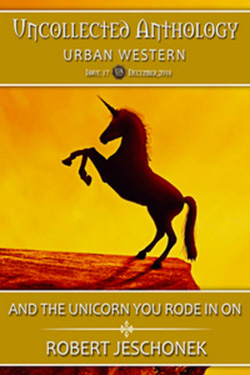 An elf cowboy on a fool's errand to the Old West town of Desperation, Arizona hunts a faerie bandit queen with a powerful relic in her clutches…but his unicorn steed faces the greater test.
The one-horned magical stallion pursues the runaway love of his life, a chase that pits him against brutal men and beasts alike.
What he finds at the end of the trail will change his fate and that of the Wild West forever.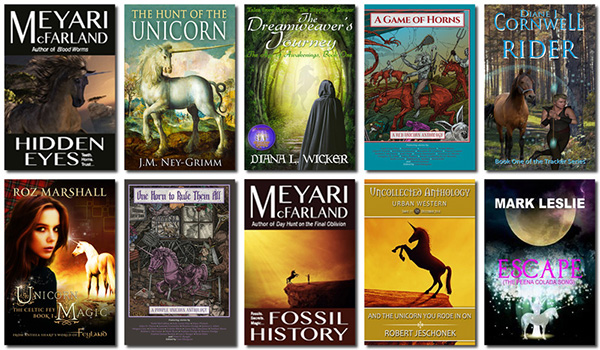 From fable to legend, these wondrous beasts enchant us. Healers or harmers, no one truly knows the heart and horn of the unicorn—dare you seek the answers?

A collection of tales featuring unicorns and magical horses.

"Hidden Eyes" by Meyari McFarland
The Dreamweaver's Journey by Diana L. Wicker
A Game of Horns edited by Lisa Mangum
"The Hunt of the Unicorn" by J.M. Ney-Grimm
Rider by Diane J Cornwell
"Unicorn Magic" by Roz Marshall
One Horn to Rule Them All edited by Lisa Mangum
"Fossil History" by Meyari McFarland
"And The Unicorn You Rode In On" by Robert Jeschonek
"Escape (The Peena Colada Song)" by Mark Leslie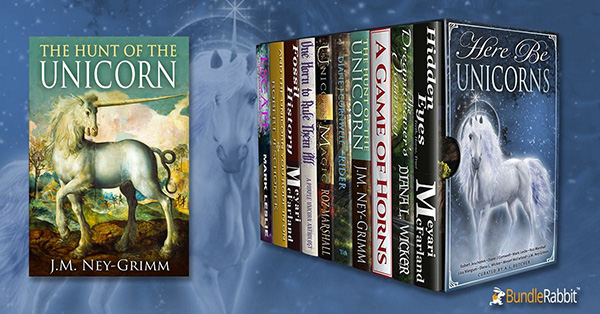 The Here Be Unicorns bundle is available at Amazon, Barnes & Noble, Kobo, iTunes, or direct from the BundleRabbit site.
For more bundles with my stories in them, see:
Eclectica
Here Be Merfolk
Here Be Fairies
Here Be Dragons
Immortals