In The Tally Master, the elite of the citadel possess quarters in the uppermost levels of the tower. Its warlord, Regenen Carbraes, inhabits chambers with an internal stair connecting several lower spaces with others on the upper floor.
Gael, the protagonist of the novel, chooses not to use the official apartments that go with his position of Secretarius, but he pays an unplanned and fateful visit to his empty rooms one evening.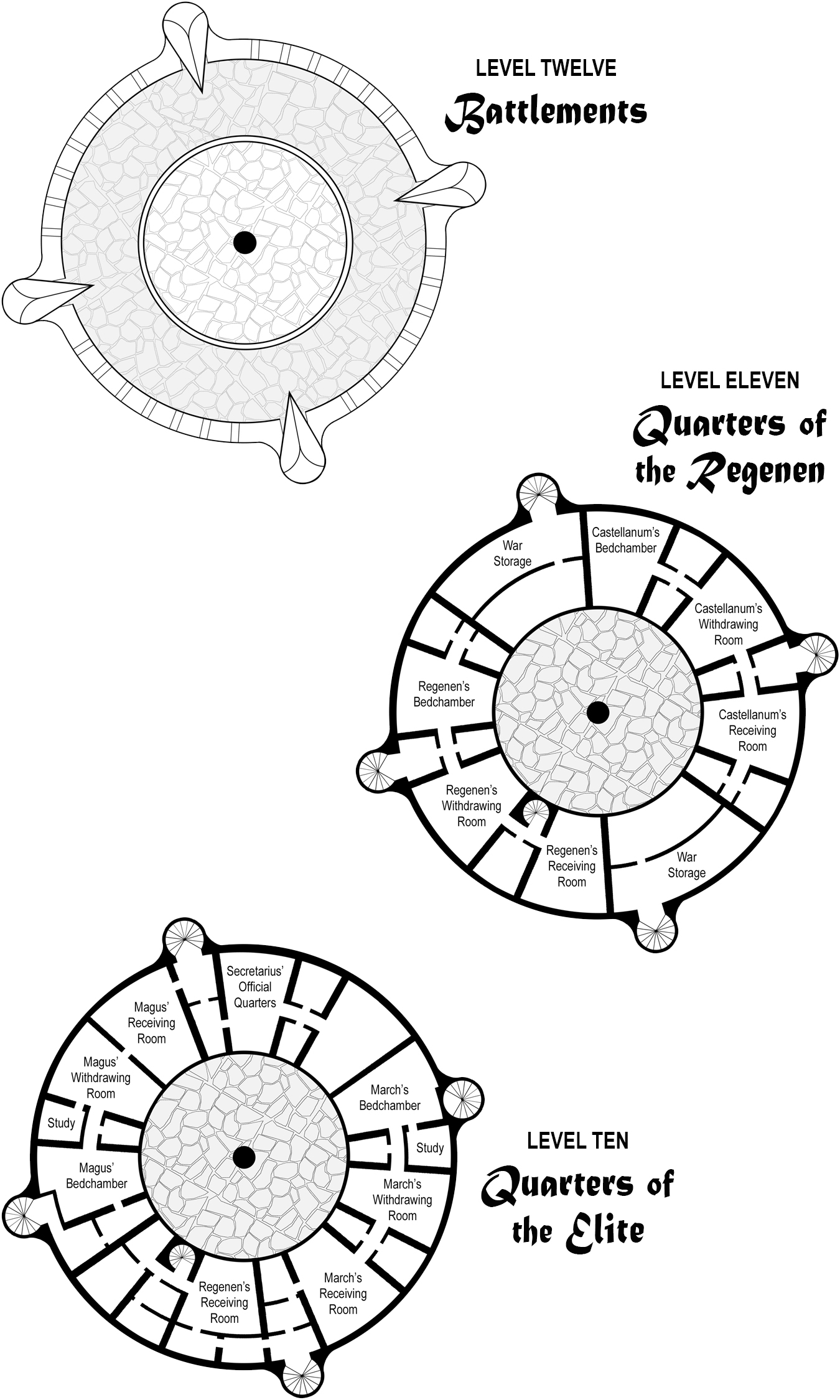 Another turning point in the story occurs on the terrace ringed by the quarters of the elite. Carbraes and the general who commands his legions (the March) are enjoying a rare moment of conversation and leisure under the summer sun, when Gael brings them startling news.
For more about the world of The Tally Master, see:
Belzetarn's Great Halls
Belzetarn's Treasures
Belzetarn's Formidable Entrance Gate
Belzetarn's Smithies and Cellars
The Dark Tower
The Fortress of Belzetarn
Map of the North-lands in the Bronze Age
What Does the Tally Master Tally?
Mapping Ancient Rome onto Belzetarn
Gael's Tally Chamber