Belzetarn – the fortress in which The Tally Master takes place – occupies the top of a bluff above a lake in the Hamish wilds.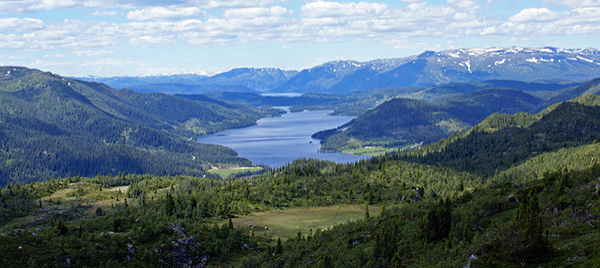 I envision the landscape as looking a lot like that of Telemark, Norway, although Belzetarn would be much closer to the lake than the vantage point in this photo.
Belzetarn's outer bailey possesses room enough to permit an entire cohort (600 warriors) to practice drills. Stables, kennels, the hunters' lodge, the gluemaker, and many other offices line its curtain walls.
The artisans' yard, located along the cliff edge, is smaller, but encompasses the hospital, the felterers, the harnessmakers, the woodcarvers, and so on.
Belzetarn's tower, erected by potent troll-magery long before Carbraes came to rule it, dwarfs both yard and bailey because of its extreme height, more than 300 feet (~90 meters) from the foundations to the battlements.
Belzetarn is big!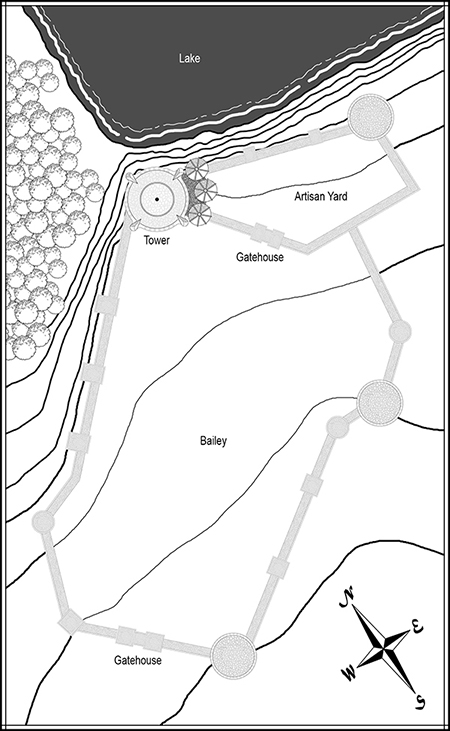 The Tally Master is so close to its release that I can almost taste it! I'd hoped to click the publish button this week, but…no. Next week is looking good though. 😀
For more about the world of The Tally Master, see:
Gael's Tally Chamber in Belzetarn
Mapping Ancient Rome onto Belzetarn
What Does the Tally Master Tally?
Map of the North-lands in the Bronze Age
The Dark Tower
Belzetarn's Smithies and Cellars
Belzetarn's Formidable Entrance Gate
Belzetarn's Treasures
Belzetarn's Great Halls
Bronze Age Swords
Brother Kings