Some days after I gathered bundle covers for review en masse, it occurred to me that I'd ignored an entire category of recent work: the covers for my own books!
In 2017, I gave new covers to nine of my backlist. I released Blood Silver in 2018, and Journey into Grief this summer—for both of which I designed covers. And now, as I prepare to release my first boxed set, I have another freshly created cover.
If we want to be complete regarding cover creation, there's another bulletin board's worth. 😀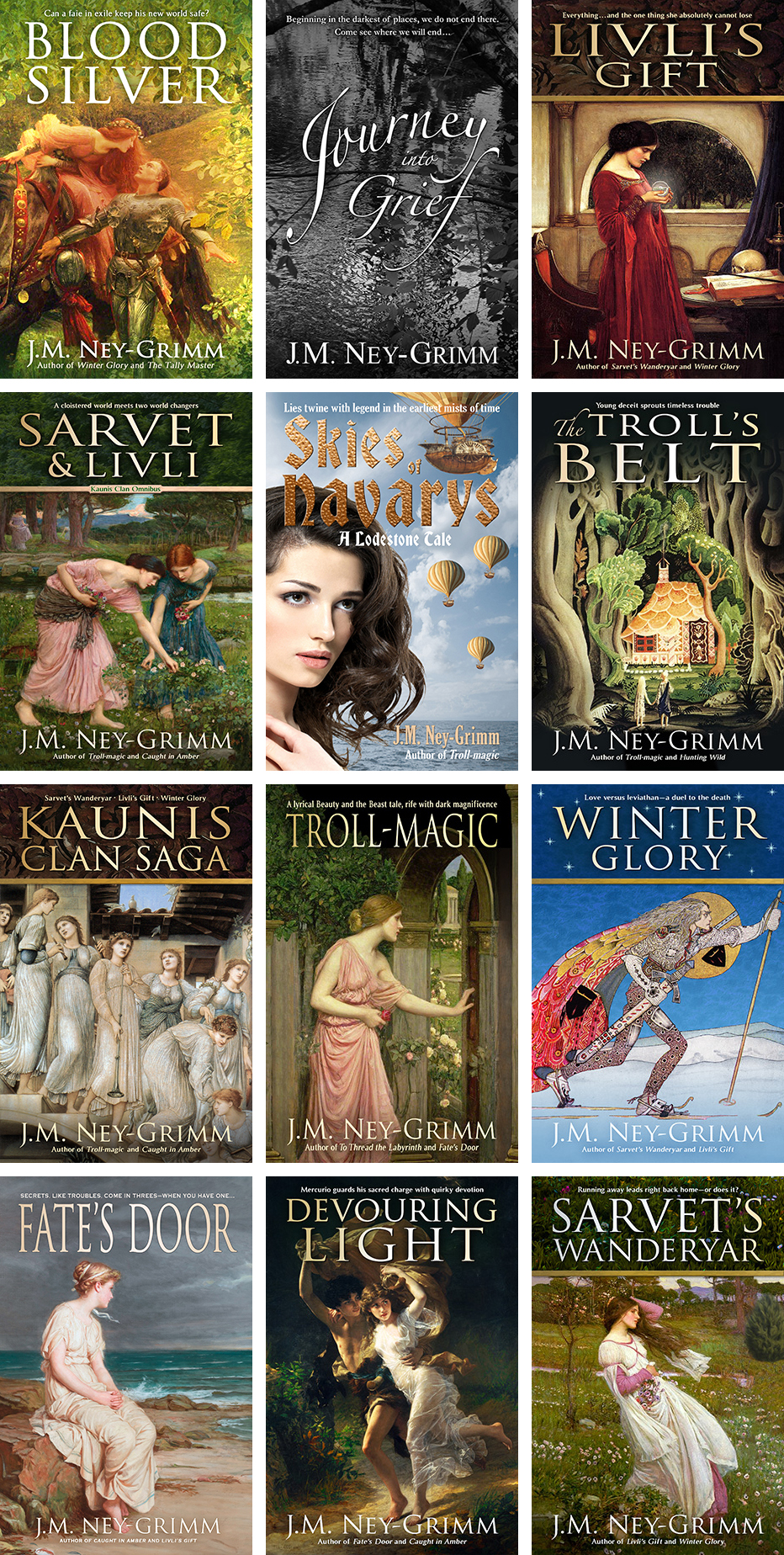 Blood Silver I Journey into Grief I Livli's Gift
Sarvet & Livli I Skies of Navarys I The Troll's Belt
Kaunis Clan Saga I Troll-magic I Winter Glory
Fate's Door I Devouring Light I Sarvet's Wanderyar
Clearly I've been having too much fun with Photoshop!
For the other two bulletin boards of covers, see:
Covers, and More Covers
A Boatload of Covers