The latest seasonal story bundle curated by A. L. Butcher is out!

I've not had a chance to read it yet—super busy with design work on the paperback of my upcoming novella Blood Silver—but there are several titles that especially catch my eye.

I'll list them below, along with my own novella, Skies of Navarys, also included in the collection.
*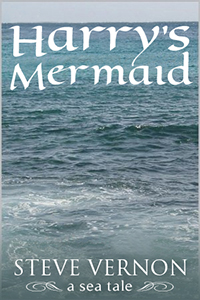 IT HAPPENED in early September, the time of year when the city does its damndest to remember what heat was, just one more time before winter rocks on in…
This is a story of horror and haunting regret.
A group of homeless men—fishing for a little fun and folly—latch onto something that MIGHT be a mermaid.
Regret lives on and lingers—long after the last tear drop has fallen.
"If Harlan Ellison, Richard Matheson and Robert Bloch had a three-way sex romp in a hot tub and then a team of scientists came in and filtered out the water and mixed the leftover DNA into a test tube, the resulting genetic experiment would most likely grow up into Steve Vernon." —BOOKGASM
"Steve Vernon was born to write. He's the real deal and we are lucky to have him." —Richard Chizmar, CEMETERY DANCE
*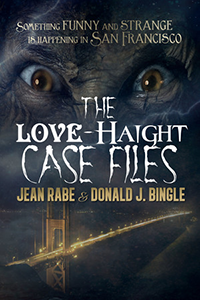 SAN FRANCISCO. Haight-Ashbury. It is midnight in the Summer of Love. Thomas Brock and Evelyn Love are attorneys who crusade for the rights of OTs—Other-Than-Humans. Their clients include ghosts, gargoyles, vampires, and things that have not yet been given names. The city's OT element is sometimes malevolent, sometimes misunderstood, and often discriminated against. Brock and Love represent them, whatever the case, whatever the species.
Magic hangs heavy in San Francisco, and danger and intrigue is as thick as the fog around the Golden Gate Bridge.
*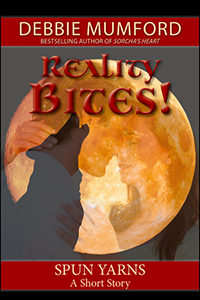 WHEN ETHAN RILEY earned a summer internship in Yellowstone National Park, he thought he'd won the world's best lottery, but that was before he met the girl of his dreams, Jenny Leigh.
Jenny's family had lived and worked in Yellowstone for generations, and the beautiful and fascinating young woman knew all its secrets.
Including a few that might just be the death of Ethan!


*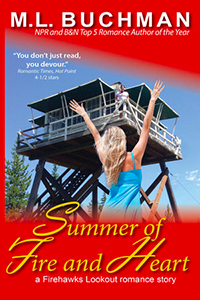 QUITE HOW Ashley Mason made the journey from rural Kansas to working atop a lookout tower in the Montana wilderness eludes her. This summer's challenge: coping with isolation.
Brent Tucker dedicates every summer to learning something new. In the past he pursued competitive swimming and ballroom dancing. This summer's goal: to master hang gliding.
This year they both will learn more than they bargained for during the Summer of Fire and Heart.
~a Firehawks Lookouts romance story~
*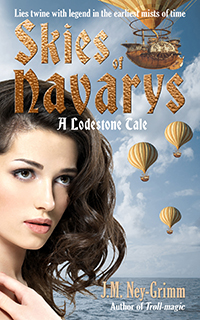 WHEN THE KING'S GEOMANCER announces that a tidal wave threatens Navarys—the Atlantis of the North-lands—every citizen on the island springs to action. Amidst the uproar, the aeromancer Palujon steals unique and magical lodestones.
Mago, son of the lodestones' creator, vows to retrieve his father's precious artifacts. But Mago's friend Liliyah questions Palujon's motives.
Why would a man of his stature break the law? Is he truly a dastard?
Life and death hang on her answers.
*

Hot lazy days, cracking thunderstorms, paddling a canoe upriver, long twilights filled with chasing fireflies, picnics under shady oak trees, overnights with friends and ghost stories. The days of summer carry us back to memories of the delights from childhood.

But summertime offers abundance even when we leave the realm of innocence—perhaps especially then. It's a season of warmth, growth, and strength, embodying the powerful move from inspirations and ideas into reality: action, decision, and works we can touch and use.

This mixed-genre bundle of summery sensations features romance in the wilds of Montana, an alien invasion, revelation in a tropical and buggy third-world country, paranormal adventures during the Summer of Love, a serial killer who targets telepaths, and more.

Available for 3 months only—June, July, and August.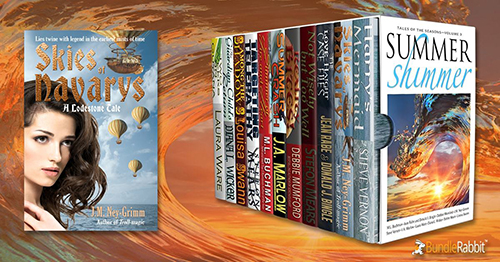 The Summer Shimmer bundle (with 11 titles) is available at Amazon, Barnes & Noble, Kobo, iTunes, or direct from the BundleRabbit site.