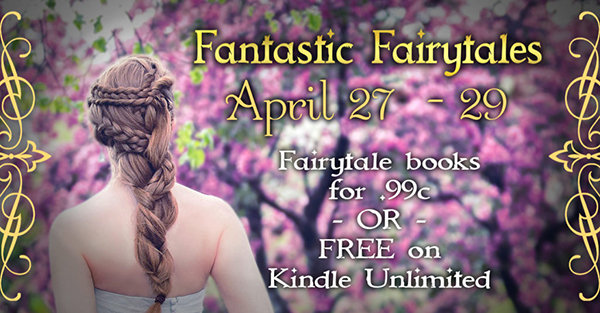 I don't offer reduced sale prices on my books very often.
But I've just been invited into a group promotion with the theme of fairytales and fairytale retellings. It's a perfect fit for my novel Troll-magic, which is a retelling of East of the Sun and West of the Moon.
And when I saw that Anthea Sharp (who I admire) has two of her books in the promotion…well it became irresistible!
For 3 days—April 27, April 28, and April 29—Troll-magic will be on sale for 99 cents. Even better, it keeps company with 28 other fairytale retellings that are also on sale.
After scoping out the Look Insides, I realized that I want to purchase a few of the titles for my own reading pleasure. 😀
Here's the link for the page showing all 29 books: Fantastic Fairytales.
But before you click over, here's a quick preview of some of the titles that especially caught my eye.
*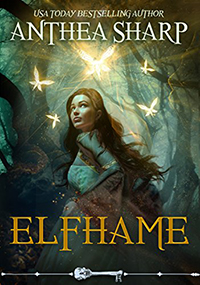 From USA Today bestselling author Anthea Sharp, a richly-imagined fantasy romance uniting an adventurous young woman and a fearsome Dark Elf warrior, in a magical tale reminiscent of Beauty and the Beast. Deep in the Darkwood, a mystic portal awaits…
Mara Geary faces a bleak future in the village of Little Hazel until, on the eve of her seventeenth birthday, strange glowing lights beckon her into the mysterious shadows under the trees. She follows, hoping for adventure. What she finds is her destiny…
Prince of the Hawthorne Court, Brannon Luthinor has spent his life becoming a powerful warrior in order to save his people. Now, on the eve of war, his fate is rapidly approaching.
Brought together by fate, Bran and Mara forge an unlikely alliance. But in the face of evil, will they be able to trust their lives—and their hearts—to one another?
*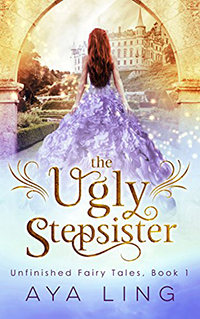 Modern-day Kat is shy and bookish until an earth-shattering event forces her to come out of her shell.
Cursed to remain in the world of Cinderella, the only way back home is to see Cinderella happily married to the prince. But everything seems to work against her favor.
The other stepsister is drop-dead gorgeous and determined to be queen. The fairy godmother doesn't seem to exist. To complicate things further, Kat's unconventional behavior attracts the prince's attention.
Can she ever return to her own world?
*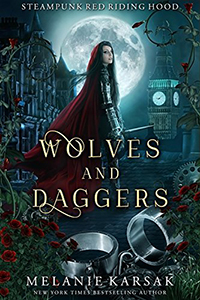 Who's afraid of the big, bad werewolf?
When London's brightest tinkers and alchemists come up missing, Red Cape Society Agent Clemeny Louvel is on the case.
To help Clemeny get the problem in hand, Queen Victoria assigns her a temporary partner—a werewolf with a knightly history and a tendency to be far too flirtatious for either of their good. Can she trust him to help her chase down the monsters they're hunting?
It's Penny Dreadful meets Supernatural in this exciting new gaslamp urban fantasy. Wolves and Daggers retells the classic Red Riding Hood fairy tale with hefty doses of badassery and steampunk.
*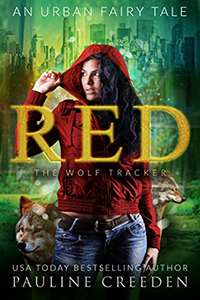 Red Ryder has been going to Wonderland Guardian Academy since middle school, but she still doesn't belong. At 16 years old, she doesn't have any magical talents to speak of, and the rest of her peers know it. She may as well be a typical, mundane human, and the witch sisters make her school life miserable. How is she supposed to help humanity as a guardian when she may as well be one of them?
But Red is a wolf tracker. Though she doesn't come into her powers until the death of the current wolf tracker in her family, her grandmother, her blood carries the wolfsbane gene…
*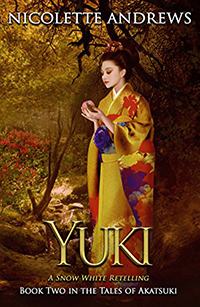 Hotaru is in need of a wife and an alliance to stop a war.
Yuki dreams of freedom and has no intention of marrying, ever.
To get the alliance he desperately needs, Hotaru must woo Yuki. But Yuki has other plans.
Can these two opposites ever find love?
A retelling of Snow White.

*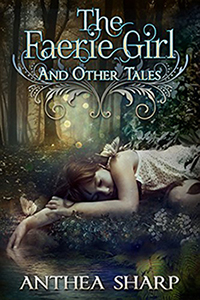 From USA Today bestselling author Anthea Sharp, a new collection of enchanting, mystical tales! Delight in the award-winning story "The Sea King's Daughter" (inspired by The Little Mermaid), follow the ill-fated adventures of a goblin who falls in love, and take heart in the hope that unlikely heroes can—with a bit of faerie magic—change their own destinies
Includes "The Faerie Girl," "The Sea King's Daughter," "Brea's Tale," "The Faerie Invasion," "Goblin in Love," and "The Tree of Fate and Wishes."
*
The Golden Boy, Once Upon a Quest (with an Annie Bellet story!), Beauty and Beastly, Alone and a few others also attract me.
And, of course, the promo includes my own Troll-magic.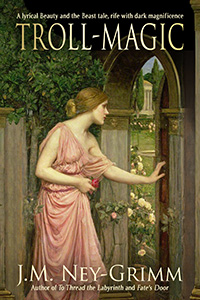 Prince Kellor, cursed by the troll-witch Mandine to live as a north-bear, wrestles with the challenges of his beast form. Pain wracks his body. Unpredictable rages blur his mind. And straight thinking proves elusive, confusing his search for the loopholes that every curse possesses.
His childhood friend Elle holds the key to his escape, but should he endanger her by seeking her help?
A lyrical Beauty and the Beast tale, rife with moments of shining glory, dark magnificence, and unexpected significance. The fate of an empire, a people, and a world hangs on Kellor's struggle.
Amazon I B&N I iTunes I Kobo I Smashwords
*
With 29 books in this promotion…if I tried to catalog them all, this blog post would grow unmercifully long! So I'll let you click over to the hosting page: Fantastic Fairytales.
I've loved fairytales since I was a little girl, so this promotion promises to be a treat for me! I hope you'll find some good reads there, too. 😀
Edited to Add: The Fantastic Fairytales promotion is over, but if some of the titles featured above appeal to you, I urge you to check them out.
All are available on Amazon, so I've connected the book covers to their Amazon pages. A number are available on Kobo, Barnes & Noble, and Smashwords as well.