It's here! Available as an ebook right now, the paperback is coming soon.
* * *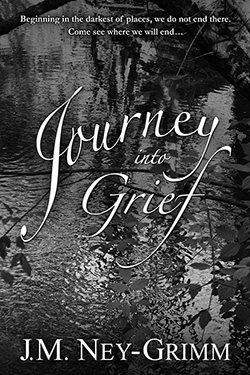 In time, we all become men of sorrow, women of sorrow, people of sorrow. John Claypool echoed this truth in the preface to his book Tracks of a Fellow Struggler, and it is a bitter truth indeed.
In the passing of youth, the loss of love or health, the flight of safety, the death of our beloved—sorrow comes.
This collection of photos, poetry, and memoir presents the words and works with which I expressed my own painful sadness, my rage, and my sense of profound loss when my mother died. I share my experiences in memory of her and in the hope that by joining the company of others who mourn on the printed page, I will find for myself and offer to you some small degree of solace.
". . . this work is inspired! The poetry is beautiful, and coupled with the images, it is wrenchingly emotional . . . Anyone who has lost a mother or a father with whom they shared a special bond, anyone dealing with a devastating loss, will be blessed and comforted by Journey into Grief." —John Earle
Amazon I B&N I iTunes I Kobo I Smashwords I Universal Link
For excerpts from the book, see:
Mists from the Deep
Cold Rage
Blessed Radiance
Futile Seeking
Risen