The cherry tree under snowfall graced my front garden in early March.
A mere month later, petals of pale pink flocked its branches.
The beauty of nature holds such an easy, soothing, fractal loveliness. It seems almost cheating to share it with you. In all likelihood, you encounter such beauty right outside your own front door. I hope you do! But isn't it glorious to share visions and wonder with one another?
In that spirit, I give you … boughs of the cherry tree under blossom.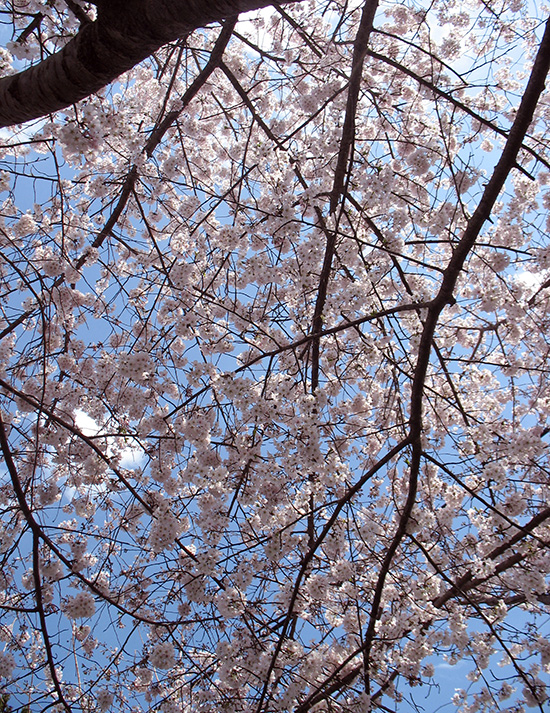 For more photos:
Wild Garden
Loveliness