I wouldn't want to live in the Chateau de Montbrun (or its analog in my North-lands, the Tour Nileau). But I'd love to visit for a week!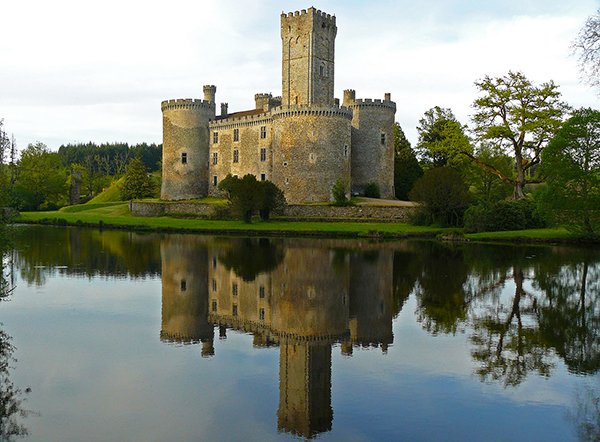 Imagine waking up in a four-poster and getting out of bed to watch the sun rising through the window in the massively thick stone wall of the castle. Climbing a spiral stair to the battlements to get some fresh morning air. Looking out over the beauty of the countryside from that vantage.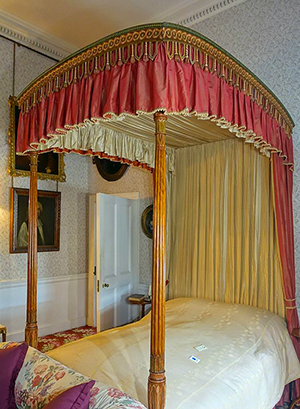 This bed (right) in the fifteenth-century country house of Kingston Lacy has the feel of the one I imagine my heroine Lealle sleeping in.
Although the walls of Lealle's room would be the whitewashed stones of the castle, not tidily papered plaster!
An early scene in A Talisman Arcane transpires in Lealle's room. She wipes the mud from her little brother's shoes, so that their mother won't know that he's been playing in the park with a friend despite strict parental prohibition.
Here's a floor plan showing the castle's bedchambers.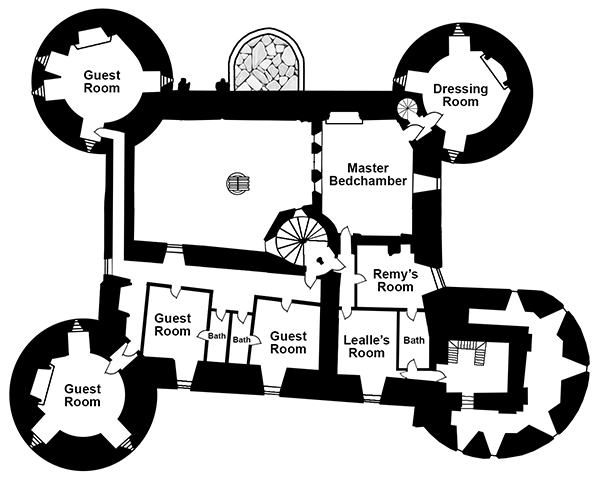 For more about the world of A Talisman Arcane, see:
Tour Nileau
The Historical Tour Nileau
The Living Tour Nileau
Justice in Lealle's World
Ohtavie's Home
Wing-clap of the Phoenix
Claireau's Retreat House