Ohtavie de Bellay lives in a mansion that fronts onto a large square with a park.
The photo below of a gilded age home possesses exactly the right feeling for Ohtavie's abode. I can imagine myself standing in the park and gazing at the opulence of the Maison de Bellay.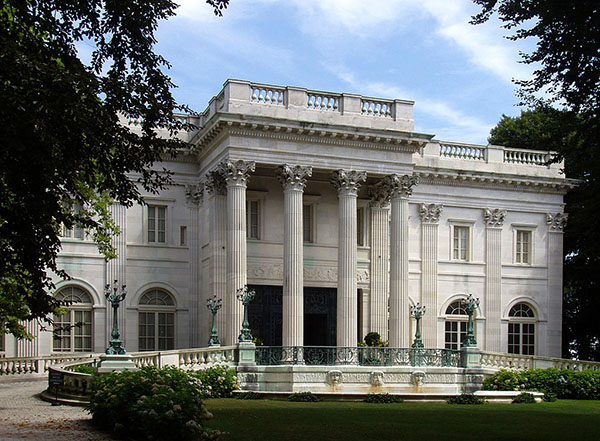 Because circumstance has forced Ohtavie to dismiss all of her servants, she doesn't use most of the rooms in the mansion. The dining room was one of many swathed in holland covers to protect its furnishings.
Before the room was abandoned, it might have looked like this one in Marble House.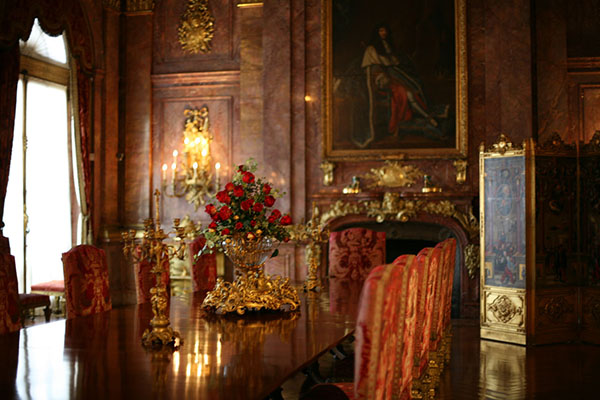 During the events that transpire in A Talisman Arcane, Ohtavie re-opens her father's library and begins sitting there to read. I remember being glad, as I wrote, that she was re-discovering the solace of books!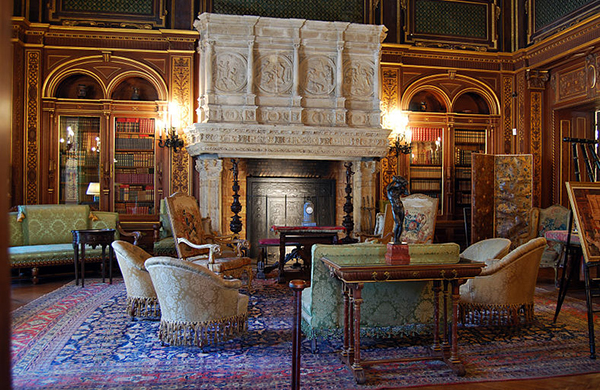 When A Talisman Arcane opens, Ohtavie occupies the housekeeper's parlor and bedroom. You can see them in the back right corner (next to the servants' hall) of the floor plan below. (Click the floor plan for a larger image.)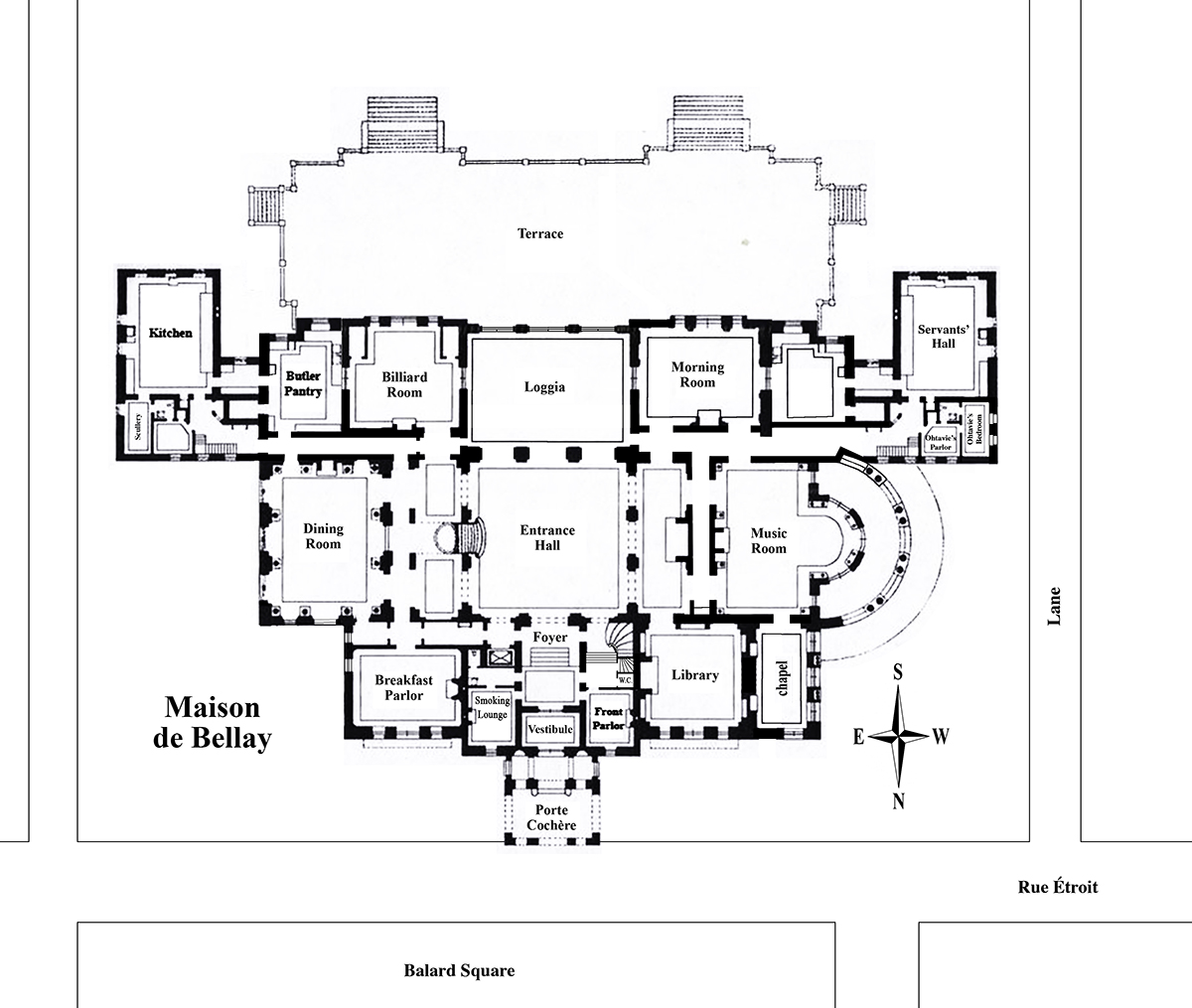 For more about the world of A Talisman Arcane, see:
Tour Nileau
The Historical Tour Nileau
The Living Tour Nileau
The Dreaming Tour Nileau
Justice in Lealle's (and Ohtavie's) World
Wing-clap of the Phoenix
Claireau's Retreat House